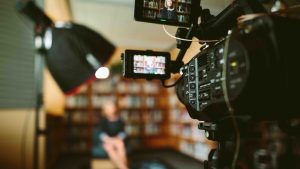 John Coli Sr., a former Teamsters union boss, has been charged with extortion. Coli Sr. has an interesting reputation. Known for his brash and uncompromising language, he once told an attorney in a deposition to go "fudge" themselves. For years, controversy surrounded many of his decisions. He was accused of nepotism, cronyism, and having ties to criminal organizations. 
According to the FBI, Coli was recorded urging a West Side film studio to dump one of its executives after the exec refused to pay him extortion money. Coli used gay slurs to describe the man as a rat and a whistleblower. Interestingly, however, Coli then pleaded guilty to the corruption charge and offered his own testimony in exchange for a lenient sentence. 
Coli was accused of extorting over $300,000 from the aforementioned film studio by threatening labor strikes. Major television shows such as Empire and Chicago Fire are filmed at the studio as well as major films. 
Coli's testimony is expected to provide a great deal of consternation for local politicians. Coli was well connected, having ties to both the state senate and the city council. 
State Senator Tom Cullerton
After the grand jury indictment of Coli, federal prosecutors subpoenaed documents related to reimbursements for lodging, meals, and vehicle costs from Tom Cullerton who himself served as a Teamsters president. Cullerton's supposed links to Coli could prove devastating as he is now the chair of the Senate Labor Committee. No charges, however, have been filed against the state senator and the information request may or may not prove damning. On the surface, requests for expenditures appear to be an investigation into tax fraud and evasion.
John Coli Sr. Pleads Guilty
The plea agreement reached by Coli included a confession that the film studio's president Alex Pissios paid quarterly sums of $25,000 each to Coli over a three-year period. Coli, in turn, failed to report this income on his tax returns. Pissios agreed to wear a wire for the FBI, who directed him to tell Coli that other executives in the studio were questioning the payments and threatening to fire him. Coli responded to this by threatening to have his workers strike if the payments did not continue. Additionally, Coli suggesting firing the company's CFO.
Wired up, Pissio told Coli that he had informed another executive about the potential strike and they both agreed that the payments should continue. Coli was happy to hear that, which is when the FBI moved in and arrested him for extortion among other counts.
Coli is also accused of tax evasion and fraud for failing to report over a million dollars in earned income. As part of the plea deal and the offer to provide evidence to prosecutors when requested, Coli has been offered a sentence of one and a half years, which is roughly half of what he would be serving without the deal.
Talk to a Chicago Criminal Defense Attorney
If you have been accused of extorting film studios or defrauding the federal government, David Freidberg, Attorney at Law will ensure that your rights are defended in court. Contact us at (312) 560-7100 to set up an appointment.
(image courtesy of Sam McGhee)