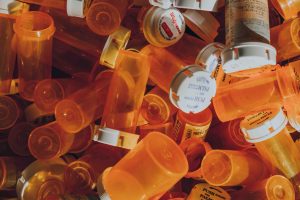 Criminal indictments of major executives at pharmaceutical companies have made headlines across the county as local governments point fingers over the opioid crisis. Now, the federal government is getting involved, as well. At least six companies are the target of a federal probe into whether or not these companies violated the law. 
Activists have been calling for the sanction of opioid distributors for their role in the opioid crisis. Among the major accusations such companies are facing is the question of whether or not they lied to doctors concerning the addictive properties of their medications. There is some indication that they may have sold their drugs as "less addictive" than older opioid-based medications.
Additionally, opioid companies are accused of oversupplying certain rural communities with enough pills to kill everyone in the county. These pills often made their way into pill mills and were sold on the streets to willing buyers. 
Companies in the Crosshairs
Reports are that Amneal Pharmaceuticals, Johnson & Johnson, Mallinckrodt, and Teva Pharmaceutical Industries are among the companies that are facing grand-jury subpoenas. Distributors such as AmerisourceBergen and McKesson are also facing subpoenas. So far, these companies do not seem alarmed at the requests.
A spokesperson for Johnson & Johnson said that the probe was part of an industry-wide sweep to ensure that the Federal Controlled Substance Act is being followed and that industry standards are in line with regulatory demands. 
Suspicious Drug Orders
The reason why rural communities come up so often in these articles is because there are not a lot of people living there. In fact, there is no way to justify the amount of opioids that was sent to these communities in terms of population. For this reason, authorities are saying that the companies should have known something was wrong when requests for opioid-based medications skyrocketed during the height of opioid crisis. That is also the basis for several civil lawsuits against major opioid distributors and manufacturers. This, in fact, would be a violation of the Federal Controlled Substance Act which requires pharmaceutical companies to analyze suspicious orders. 
Two companies and their executives have faced similar lawsuits. One of those companies, Miami-Luken no longer exists. The other, Rochester Drug Cooperative faced a $20 million fine and two of its executives pleaded not guilty to fueling pill mills across the country. If convicted, they will face up to 15 years in federal prison.
Meanwhile, local municipal and state governments have filed civil lawsuits against major opioid companies including Purdue Pharmaceutical to recover public funds lost in fighting the opioid epidemic. Sadly, none of these executives will face the same amount of prison time that their street-level pushers face.
Talk to a Chicago Criminal Defense Attorney
If you are an executive with a major pharmaceutical company, you might need a skilled criminal defense attorney if the federal government decides to prosecute you for your role in the opioid crisis. Call David Freidberg today at (312) 560-7100 and we can begin preparing your defense immediately.