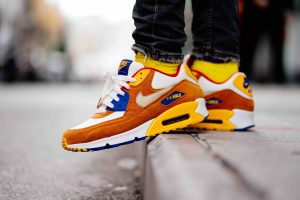 Prosecutors say that 15-year-old Javon Wilson was shot to death over a pair of Air Jordan sneakers. According to his sister, Khaliyah Wilson, two teenagers brandishing guns came knocking on her door to recover the sneakers. The court has barred prosecutors from mentioning the fact that Javon Wilson is the grandson of 12-term congressman Danny Davis. The alleged gunmen, Tariq Harris and Dijae Banks, were 16 and 17 at the time of the shooting.
According to reports, Jeremy Murphy, another brother of the Wilsons had traded a pair of pants for the sneakers on a temporary basis. Banks had come to reclaim the sneakers but Javon Wilson would not return them without first getting the pants. The whole thing went sideways when Khaliyah Wilson attempted to kick the boys out. The argument turned into a fist fight and eventually, one of the boys pulled a gun and fired at Javon Wilson. The bullet entered into his neck where it struck an artery. The boy died there.
What Will Happen to These Boys?
According to Khaliyah Wilson, both boys stood there stunned after Javon was struck in the neck. She said that one of the boys said that he did not mean for it to go down like that and the other one said he did not know what he was doing. Nonetheless, a young man died ostensibly over a pair of sneakers. The two young men who are now 18 and 20 years of age stand charged of first-degree murder and burglary. 
There are a number of things that need to be unpacked here. The biggest one is how and where did a 15-year-old get a gun? According to police, when they searched through Banks' Facebook profile, there was a picture of him pointing a gun at the camera. 
It will not necessarily be apparent to anyone that these were two young boys who did something incredibly stupid and destroyed their lives over a replaceable pair of sneakers. Jurors will not be lenient because the whole thing got out of hand. The state will not reduce their charges because it was a tragic and dumb mistake. Even if their lawyers manage to raise this point before the jury, the jury is likely to see a boy who would have inevitably taken someone's life, a time-bomb just waiting to go off.
What the defense has going for it is the potential that the two young men were not guilty of a premeditated attack. There is a chance that the boys can be convicted of second-degree murder as opposed to first-degree murder. That is very likely what their lawyers are attempting to angle for in the trial.
The burglary charge, though seemingly irrelevant, is the key to proving first-degree or felony murder. If the boys were invited into the apartment, then burglary charge goes away. The prosecution can still argue that they did not leave when asked, but the jury will be less receptive to that argument as a technicality. If convicted of burglary, the murder is automatically considered felony murder, which is equivalent to first-degree murder.
Talk to a Chicago Criminal Defense Attorney
If you are being railroaded or overcharged with a crime, you need an attorney who understands the stakes and can ensure that you are charged fairly. Talk to David Freidberg, Attorney at Law at (312) 560-7100 to set up an appointment today.
(image courtesy of Lefteris Kallergis)