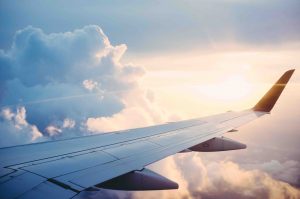 Friends and family of Andrew Warren reported him missing to authorities. No, he was not the victim. He was one of the co-conspirators who murdered 26-year-old Trenton Cornell-Duranleau. Warren had left his home in England so abruptly, that friends and relatives had no idea what had happened. But the man had allegedly flown across the pond into the U.S. to act out a horrible sex fantasy with Northwestern professor Wyndham Latham. 
Now, Warren has taken a deal to testify against Latham in exchange for a 45-year recommendation from prosecutors as to a sentence. If this sounds like a good deal to you, consider the fact that Warren is 58 years old. 
Understanding the Crime
There is not much about this that makes a regular sort of sense. Trenton Cornell-Duranleau was stabbed nearly 70 times in his boyfriend, Latham's, apartment. Latham and Warren then fled Chicago, an act which set off a manhunt. They were eventually captured in California and have been held without bail ever since.
Despite how all of this looks, the case against Latham was not great and Warren's testimony will be a major part of the prosecution's case. Police claim that they had a video of Latham apologizing to his family members for his involvement in the slaying. 
Latham had pleaded not guilty to the crime, but Warren's confession could change that. The problem for Latham is that prosecutors now have a credible witness who will testify that Latham and Warren set the whole thing up.
Analyzing the Circumstantial Evidence
Without Warren's testimony, the prosecution's case is entirely circumstantial. That does not mean, however, that it is unconvincing. People are convicted on circumstantial evidence all the time. Scott Peterson is a famous example. 
We know that Warren flew over to the U.S. without telling friends or family to meet with Latham. We know that Latham's boyfriend was found dead in his apartment having been stabbed 70 times. Afterward, the two fled to California. Both men turned themselves in to police after nine days. They had made charitable donations in Trenton Cornell-Duranleau's name, one to a public library and the other to an LGBT health center.
Is that enough to convict both men? Absolutely. In a case like this, the defendants would be tasked with coming up with an alternative story that made more sense. Police say that Warren confessed to everything after turning himself in. There is also some indication that they have a video recording of the event that was taken by Warren of Latham performing the murder.
However, Latham can turn around and blame Warren if the tape allows him to do so. So, that is the most likely thing that will happen if the case goes to trial. We still do not know who did the stabbing. However, setting up the killing is enough to put both men away for life.
Talk to a Chicago Criminal Defense Attorney
If you have been charged with a potentially life-altering crime, David Freidberg, Attorney at Law can help you assert your rights in court. Give us a call at (312) 560-7100 or talk to us online to set up an appointment today.
(image courtesy of Ross Parmly)