The moral and legal implications of traffic cameras are still hotly debated, but it seems Illinois residents may as well get accustomed to these robotic enforcement mechanisms. Illinois is one of only twelve states that permits the use of both speed and red light traffic cameras for ticketing purposes. Given the questionable nature of this practice, there are a multitude of Illinois regulations and policies regarding the use of traffic cameras currently in place. It may be necessary to seek legal advice in order to decipher the jargon surrounding the use of traffic cameras if you receive a ticket in the mail from the Illinois Department of Transportation.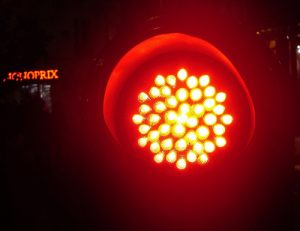 How Traffic Cameras are Used       
Traffic cameras are present on many major Illinois roads and highways including right here in Joliet and the greater Chicago area. The most common traffic cameras currently used are to enforce red lights. These cameras work by taking a snapshot of each vehicle's license plate who is detected driving while the traffic light is red. Though in place for public safety and traffic law enforcement, these cameras have brought criticism from citizens around the state, as to both their efficiency in targeting actual violators and their infringement on the individual rights of Illinois' commuters.