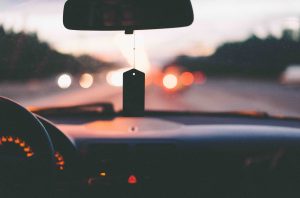 Although crime has been on the decline in Chicago as of late, carjacking is still a common occurrence throughout the city. Due to the nature of a city/urban environment, many people live in close quarters who are using vehicles for their commute, leading to the prevalence of this particular crime. Car jacking crimes can take on many different forms. For example, carjacking is nearly always more of a serious offense than car theft due to the vehicle being taken by force or intimidation, or sometimes both. Certain actions leading up to the illegal obtainment of the vehicle may qualify as an aggravating factor to your offense.
Under Illinois law, an aggravated carjacking is sentenced as a class X felony, which is a mandatory six to 30 years in prison, while a plain carjacking offense is a class 1 with a four-to-15-year minimum sentence.
Armed and Dangerous
In a carjacking offense, it is common for the offender to use a weapon to threaten force on the victim to obtain the vehicle. For example, as in aggravated robbery, the offender could have used a deadly weapon to take the car by force, but not necessarily. Even if it is later proved that the offender was not armed or in possession of a deadly weapon, aggravated robbery can still be charged. This also applies if the offender uses a mock firearm or implies to be in possession of a firearm, such as reaching for his/her pocket.
A variation to that and usually more clear-cut in its intricacies, aggravated vehicular hijacking is a more serious offense due to the fact that there is no doubt that the offender was in possession of a firearm or other deadly weapon. Either way, whether there was only a threat or if a legitimate firearm was actually presented/used, these are obvious aggravating factors to a carjacking offense.
Cruelty
In the case of a carjacking, there are a couple of factors that could be at play that cannot even be anticipated by the offender, such as if the vehicle's owner has a child in the backseat. Even if the child is unharmed, the fact that the child was present and witnessed the crime being committed can call for grounds of an aggravating factor to the case. Similarly, if the car has been taken from someone under the age of 15, is considered to be of an elderly age, or has a disability, it can surely be attributed as an aggravating factor and can result in more severe jail/prison time.
Criminal History
It is common sense to take into account someone's criminal history when coming to a final sentence. There are many factors in aggravation and extended term sentencing. Although criminals in Chicago have been finding loopholes to avoid jail/prison time and great leniency to ex-offenders is being given, it is obviously still one of the most popular aggravating factors to be a repeat offender, especially in a carjacking offense.
There is a seemingly endless list of the possible factors of aggravation that can be applied/considered in any case. Clearly, many more potential factors supersede this list, for run-ins with the law are usually chock full of intricacies, matters of circumstance, and loopholes. If you find yourself in need of reliable, trustworthy legal advice, you can contact David Freidberg Attorney at Law at (312) 560-7100.