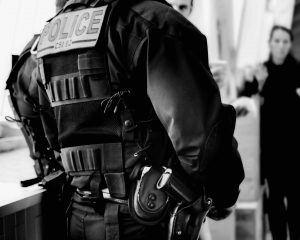 The cash bail system has drawn flak from all quarters for many decades. The system's insensitive handling of people with criminal charges needs proper revision. The instance of Lavette Mayes is a telling example. Mayes could not pay the huge bail amount that the judge charged her with. Only with the help of her defense attorney and a local bail funding organization, Mayes managed to free herself from custody.
Benefits of Chicago Bail Law Reforms
The Illinois bail reform passed in 2017 is a big boon to residents of the state. According to the reform bill, cash for bail will not be necessary anymore. Most of the inmates languishing in the state prisons are there because they cannot pay bail. With the reform, you need not spend time in jail for nonviolent or misdemeanor charges, or some low-grade felonies.
Many positive developments have been seen in the state as a result. For one, the jail population is down by 15%. The bail reform law helps people with charges to avoid detention before their trial. People without money to pay for their bail will not have to stay in prison anymore. Judges need to inquire into the ability of the defendant to pay cash bail. Thus, it is not possible for a judge to set a cash bond that a defendant is unable to pay. In such a case, the bond is reduced or canceled, or detention without bond is taken as a transparent decision.
Hardships Residents Face Due to the Earlier Bail Law
The bond hearings in Chicago and in other parts of the country are highly discriminatory. If you are rich and charged with a crime, you can simply pay the bond money and be free. If you do not have the bail money, you face a long detention before the trial. The cash for bail system has been found to be racially biased. If you are poor person of color, you often attract higher scores in your Public Safety Assessment, resulting in higher bail for lower offenses.
Get Legal Help Today
The cash bail reforms have ended the long-standing issue of paying cash to avoid detention in prison. If you face criminal charges, getting legal help from a reputed lawyer is necessary. Without proper legal counsel, you can easily end up in jail again.
The bail reform gives you the right to be free if you are not deemed dangerous. Even if you are deemed dangerous, cash for bail is not always necessary. You can access the appropriate services like drug counseling if you need them. If you are facing criminal charges, legal help from a reputed attorney such as David Freidberg will be key in navigating the legal system. Our law office has over two decades of experience.
Your rights are in jeopardy and you might have to pay hefty bail amounts if you do not have a skilled and reliable criminal defense attorney working on your behalf. Call David Freidberg Attorney at Law for a free consultation at (312) 560-7100.
(image courtesy of nicolas-barbier-garreau)