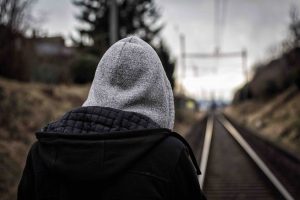 A continuous system for offering services to sex offenders from the time of incarceration to the time of discharge and then parole is being actively advanced by the Illinois Department of Corrections. For these continuous services to be facilitated, the department realized that all services related to sex offenders need to be overseen. This led to the establishment of the Sex Offender Services Units.
This shows an effort on behalf of the Illinois Department of Corrections to protect of the Chicago community. This will hopefully be achieved through the management of re-offense risks by facilitating the identification, evaluation, treatment, and supervision of sex offenders.
Sex Offender Sentencing in Chicago
This new department will be able to help in situations in which sex offenders are indefinitely held in prisons owing to the fact that they find it difficult to find housing that has been approved by the department of corrections. The state has a long list of parole requirements applicable to people convicted of committing predatory criminal sexual offenses. This means that such offenders have to consider housing that is far from children and they can have no access to the internet, or use smartphones or other smart devices. Their family and friends are often unable to help them, given that the they are disqualified from so many things under state law.
These cases are not unique. There are many prisoners in Illinois going through similar situations, despite there being no exact number of sex offenders who are forced to stay behind bars. This can be attributed to the lack of information tracking by the Illinois Department of Corrections.
Persons incarcerated for sexual offenses are required to register as sex offenders. They are then put on sex offender probation while undergoing evaluation and treatment, subject to the decisions of the court. As part of the rehabilitation, the sex offenders are to pay some agreed-upon amount in damage costs and are not supposed to make contact with the victim or the immediate family members of the victim.
As an example of possible sentencing for a convicted sex offender, an attorney in the Chicago area was sentenced to four years in a federal prison after being found guilty of being in possession of child pornography. He received a 48-month sentence to a federal prison, with a requirement to serve a term of three years of supervised release during which he will be required to register as a sex offender. He also will be required to participate in a treatment program designed for sex offenders.
Get Legal Help Today if You are Charged With a Sex Crime
David Freidberg Attorney at Law has represented many individuals charges with sex crimes in the Chicago area. If you find yourself in such a situation, reach out to our offices at 312-560-7100. We are available 24/7 to assist with your legal representation and defense.
Prospective clients will receive help in understanding the charges made against them and the procedures to follow to get those charges reduced or dismissed. Just because you are being charged with a crime does not mean that you are guilty or that conviction is imminent. An experienced attorney in criminal defense, David Freidberg Attorney is available anytime for clients in the greater metropolitan area of Chicago.
(image courtesy of Tim Graf)