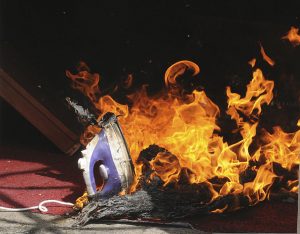 Arson is a serious crime in Illinois. If you are charged with arson, you could be facing serious criminal penalties, including jail time. There are always defenses to an arson charge. However, the law can get complex and it is necessary to have an expert navigate the law if you have the misfortune of being charged with this crime.
Aggravated Arson
A 49-year-old male resident of Centralia, IL, John Brown, was taken into custody after a day-long manhunt. The Jefferson County Sheriff's Department and Centralia Police Officers were able to locate the suspect on the 300 block of South Lincoln Street after Jefferson County Dispatch pinged Brown's phone. Officials were taking action on reports and sightings of Brown until his phone was located.
Brown had an outstanding warrant for his role in setting fire to a home in rural Centralia. The home was heavily damaged by the fire. That night, the sheriff's department received several 911 calls stating that Brown had been pouring gasoline inside the home which was located on the 4000 block of East Dix-Irvington Road. According to the Sheriff's department, Brown set the home on fire while it was occupied.
Greg Earle, chief of the Centralia Fire Protection District, claimed that four to five family members of Brown were occupying the home when the fire was set. Fortunately, no one was harmed. All members of the family escaped the burning home safely and were waiting by the road when the fire department arrived. Whether or not Brown still occupied the house is unclear.
Earle reported that every window of the home had fire coming out of it. However, the basement only received water and smoke damage while the fire caused substantial damage to the roof and first floor.
Brown was arrested and charged with aggravated arson.
Arson Laws in Illinois
There are a few caveats to Arson laws in Illinois. Arson, Residential Arson, and Aggravated Arson are all considered different crimes and they carry different penalties.
In Illinois, arson occurs when someone destroys the property of someone else that has a value of $150 or more by setting it on fire without the owner's permission. Even if you own portion of the property, you must obtain permission before you begin the act of setting it on fire.
Residential Arson occurs when someone damages a residential building by way of Arson.
When a person sets fire to someone else's building without their permission and the person starting the fire knows that people are inhabiting the building or when the fire causes disability or bodily harm to someone else, it is known as Aggravated Arson. This also applies when a policeman or firefighter is hurt because of the fire.
Stiff Penalties for Arson
If you are charged with Arson, it is imperative that you speak with a criminal defense attorney immediately about your case. The steps that you take between your initial charge/arrest and when you attend court are crucial and should not be taken lightly. The penalties for these crimes can include fines of up to $25,000 and prison sentences of up to 30 years. You should never consider fighting an arson charge on your own in the state of Illinois.
Conclusion
If you are looking for a reliable, hard-working, expert attorney who can help you win your Arson case, look no further than David Freidberg, attorney at law. David Freidberg has been defending people facing serious crimes in Chicago and Illinois for over 20 years. His legal expertise, experiences, and skill will give you the best chance for winning your case. Do not take your freedom for granted.
Call David Freidberg today at 312-560-7100 to get the excellent legal representation that you deserve.