A number of changes and additions to Illinois' criminal laws took effect on January 1. Some of the changes are procedural, while others modify or add crimes to the books. Here are some of the changes that will impact criminal defense work in Chicago.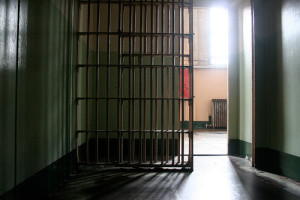 "Skype" Search Warrants: Judges will now be allowed to authorize search warrants based on sworn testimony provided over electronic methods, such as Skype or FaceTime, that utilize both an audio and video component. The judge must be able to see and hear the officer or attorney requesting the search warrant in order to sign off on it. Defense attorneys will keep a close eye on how this new law works to determine if putting it into action violates a criminal defendant's right against unreasonable search and seizure. The court is authorized under this new law to establish best practices and procedures, so there may be the opportunity for defense attorney concerns to be considered and made part of the process.
One possible upside for the issuance of these types of warrants is the potential for these proceedings to be recorded. This would be another tool for defense attorney's to use at trial or on appeal to show that law enforcement exaggerated the evidence used to justify issuance of the warrant or the need for one to be issued in an emergency. Defense attorneys routinely review the information included in the warrant and the officer's accompanying notes in support, but being able to see and hear the testimony given to the judge, and not just what was written in the warrant, could be extremely helpful.
Grooming: The current grooming law, which prohibits the use of the Internet to seduce or entice a child to commit a sex offense, has been expanded. Under the new law, a charge of grooming also includes the distribution of photographs depicting the child's sex organs.
Controlled Substances: The drugs "25I-NBOMe," "25B-NBOMe" and "25C-NBOMe", which are marketed as an LSD substitute, are now included on the list of Schedule I controlled substances. The changes came after the drug was linked to at least 19 deaths across the country over a 16-month period.
Expungement and Sealing of Records: This law allows a person to petition the court and request that his criminal conviction for misdemeanor assault, aggravated assault, battery, or reckless conduct be sealed as soon as four years after the termination of the defendant's sentence. The defendant must not have committed any crime since his sentence was completed.
Electronic monitoring. Under this new law, judges are permitted to order, as a condition of bail, a risk assessment evaluation and electronic monitoring through GPS for defendants charged with certain violent crimes, regardless of whether an order of protection has been issued against him.
Photo lineup procedures: The law makes extensive changes to how police conduct photographic lineups, which should hopefully minimize law enforcement bias in the process and help cut down on eyewitness misidentification.
Chicago Criminal Defense Attorney
If you have been arrested or charged with a felony or misdemeanor in Chicago or the surrounding suburbs, you need Chicago criminal defense attorney David L. Freidberg. With close to 20 years' experience in criminal defense work, David L. Freidberg remains current on all changes to Illinois criminal law so he can provide his clients with the best defense. Mr. Freidberg will aggressively fight all charges against you, seeking to have your charges reduced or dismissed, or obtain an outright acquittal at trial. Contact our Chicago, Skokie or DuPage county office today at 312-560-7100, or complete our convenient web form, to schedule your free initial consultation. Someone is available to assist you 24/7.
Photo Credit: insunlight via Compfight cc