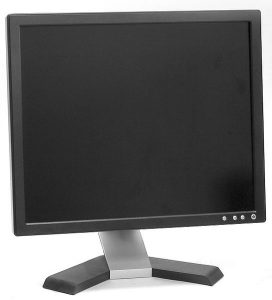 While the First Amendment protects the right of adults to watch and produce pornography, this right is not without limitations. For example, child pornography is not protected under the First Amendment and is always illegal. Child pornography is any visual depiction of a minor, aka a person under 18 years old, engaging in a sexual activity. In recent years the federal government has become more and more focused on prosecuting those who have allegedly produced, distributed, or viewed child pornography.
One of the most recent child pornography cases in Illinois involves a Yorkville man who was recently sentenced to 12 years in prison for a child pornography conviction and for violating the Sex Offender Registration Act, reports MyInforms.com. As the man had been convicted of child pornography related crimes three times before, the Kendall County Sheriff's Office conducted a compliance check in December 2015 to confirm that the Yorkville man was in compliance with the Sex Offender Registration Act. MyInforms.com notes that via this compliance check the Internet Crimes Against Children Task Force discovered that approximately 100 images depicting child pornography had been downloaded to the man's personal computer. After obtaining a search warrant, investigators found that the man was illegally in possession of images showing children younger than 13 years old engaged in sexual acts. The man was charged with five counts of possessing child pornography depicting a child less than 13 years, which is a Class 1 felony.
The Sex Offender Registration Act
The authorities discovered that the Yorkville man was illegally possessing child pornography because they were keeping tabs on him via the Sex Offender Registration Act. Under 730 ILCS 152/115(a) and (b), the Illinois State Police are required to maintain a statewide sex offender database that identifies people who have been convicted of certain sex offenses or crimes against children. While many different types of criminal offenders are required to register as sex offenders in Illinois, a few of the qualifying crimes include:
Child pornography,

Aggravated child pornography,

Sexual exploitation of a child,

Exploitation of a child,

Permitting sexual abuse of a child,

Indecent solicitation of a child, or

Any attempt to commit one of the crimes listed above.
Anyone can view the Illinois Sex Offender Registry by visiting the Illinois Department of Corrections' website. The website provides a photo, physical description, and parole information for most registered sex offenders. Most people who are required to register must do so in person every year for 10 years. Additionally, offenders must notify the database every time they move.
Need Legal Advice?
If you are being investigated in connection with a child pornography charge, contact the law office of David L. Freidberg today. Mr. Freidberg will zealously defend you against any child pornography charge and will answer any questions that you may have about Illinois' Sex Offender Registry. Contact us today at our office in Chicago (312-560-7100).
See Related Links
Possession of Child Pornography in Chicago
What Happens if You Fail to Register as a Sex Offender in Illinois?