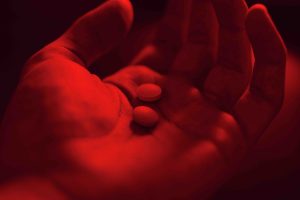 For the first time, executives whose companies peddled billions of dollars worth of opioids and created millions of addicts are having criminal charges thrown at them. This represents a marked departure from civil lawsuits filed by individual states that sought to recover medical costs related to the opioid epidemic.
The prisons are filled with street-level dealers and major players who trafficked in drugs like heroin and fentanyl. However, those who did so above the law have been, more or less, untouchable until now.
Federal authorities are now targeting major executives of opioid medication companies with similar charges related to drug trafficking. With so much nationwide sympathy for the lives that these companies have destroyed, it is quite possible that these criminal charges will be successful.
In at least one instance, they already have been.
Insys Executives Found Guilty of Racketeering
A recent jury verdict found that John Kapoor and four of his top executives at Insys Therapeutics were guilty of federal racketeering charges. The jury determined that they conspired to fuel sales of their addictive opioids by bribing doctors to prescribe the medication and misleading insurers concerning patients' need for the drug. In the process, they created thousands of addicts who now require further treatment in an uphill battle to break their addiction. This, in turn, puts more stress on the health care system and costs taxpayers millions of dollars. Further, opioid addiction has destroyed numerous lives.
Criminal charges and guilty verdicts will encourage federal and state authorities to pursue these types of cases in court. Another case involving Rochester Drug Cooperative appears to be ready for trial. Authorities accuse top executives at the company of shipping millions of dollars worth of oxycontin to pharmacies that would then distribute the drugs illegally.
While civil lawsuits against these companies have been filed by former and current addicts and state-level governments, criminal charges have been harder to come by. Since many executives hide behind a shield of corporate personhood, it has been difficult for authorities to establish any clear illegal activity that could not be plausibly denied. Even the verdicts levied against these companies ($37M in the case of McKesson Corporation) represent a microscopic dent in the profits that companies like these pull in yearly.
While each of the defendants faces a maximum of 20 years in federal prison, many note that traffickers whose drugs result in fatalities face potential terms of life imprisonment. Others are cautiously optimistic that this will curb unseemly industry practices of encouraging doctors to prescribe the dangerous medications and hold those who do encourage the use of the drugs accountable with lengthy prison terms.
In this case, the federal prosecutors were successful in drawing comparisons between Kapoor and his executives to cartels and drug dealers. Since that strategy was successful, it is likely that this will become the modus operandi of prosecutors bringing criminal charges against top-level executives in future cases.
Talk to a Chicago Criminal Defense Attorney
David Freidberg represents those charged with crimes in the Chicago area and beyond. We represent those charged with both state and federal charges. If you are facing criminal charges, give us a call at (312) 560-7100 or contact us online today.
(image courtesy of Dmitry Bayer)