Many of my clients have faced Chicago aggravated robbery charges.  Don't be fooled into thinking that the element of aggravated or armed robbery consists solely of the use of a functioning firearm.
In early August, two Chicago men attempted to hold up a West Rogers Park restaurant using a black toy water pistol. The "weapon"—a fairly convincing replica of an MAC-10 machine pistol—was partially concealed in one of the men's t-shirts as he demanded that the restaurant owner give them food, stating "I will kill you, I have a gun."  The owner reportedly told the men to come back in an hour and he would have a meal for them as he was too busy at the time. The men obligingly left, returning as asked, an hour later. Of course by that time the restaurant owner had called the police and ushered other patrons out of the restaurant for their safety. Both men were arrested and charged with attempted aggravated robbery. The man with the water pistol was additionally charged with possession of a replica firearm.  Both men were slated to appear in court on August 19th.
On a more national level, many will remember that O.J. Simpson was convicted of aggravated robbery and kidnapping thirteen years after he was acquitted of the crime of killing his former wife. Apparently Simpson was the leader in a group of men who used threats and force to take photos, footballs and other sports memorabilia from Bruce Fromong and Al Beardsley in a Las Vegas motel room in 2007. Simpson's lawyer claimed his client was a target from the beginning and that Simpson was merely try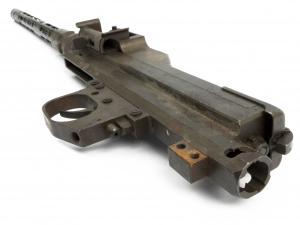 ing to reclaim property which had been stolen from him. Simpson also claimed he had no idea the men helping him recover his property were armed at the time. Simpson was eventually sentenced to 33 years in prison although recently he was granted parole on some of the charges; he will likely remain in prison for several additional years unless his request for a new trial is granted.
In light of the above, it is important to consider the following:  robbery consists of taking another person's property whereas aggravated robbery involves a number of additional dispositive factors. Chicago aggravated robbery charges can vary dramatically from case to case; issues which will determine the extent of the charges generally include the use of force or verbal threats during the act, robbing an elderly person, an injury on the part of the victim, suggesting a weapon is present (even if it was not) or invading the home of another during the robbery act. Aggravated robbery convictions charged as a Class 1 felony are very serious so the crime—even when a water gun is used and nothing is actually taken—can garner the offender 4-15 years in the state prison. The longer sentencing is reserved for robberies which take place in a church or school or when the victim is elderly or handicapped.
The charges of aggravated robbery could have a variety of defenses depending on the circumstances. Your attorney could claim mistaken identity or could defeat the robbery charges by proving nothing was taken.  Consideration will also be given to whether there were injuries involved, if you have ever been involved in gang activity or if you have a prior criminal conviction.  It is especially important that you not talk to anyone prior to retaining an attorney. Although we've all see television shows where the police officers advise suspects of their Miranda rights, few people actually follow this practice in real life. Many people attempt to talk their way out of the charges—a practice which almost always ends up making the situation worse.
If you are facing Chicago aggravated robbery charges, don't wait, hoping those charges will magically disappear.  A conviction could follow you for the rest of your life, making it difficult to obtain employment, get a student loan, work with children or obtain a professional license. Attorney, David L. Freidberg, wants to help you minimize the damage to your future to the extent possible, fighting to protect your rights every step of the way. Mr. Freidberg has over twenty years' of experience; his legal team will take on any challenge in the pursuit of justice for clients. Contact us, twenty-four hours a day, seven days a week at 312-560-7100 for a free consultation or visit us online.