As someone who has recently been arrested for Chicago identity theft, you are probably more than aware of the ever growing epidemic of ID theft in the United States.
The problem of identity theft is not contained to one group of people or another, and, contrary to popular belief, is not due to carelessness. Identity theft is also nothing new although there are new ways to accomplish the crime. In the mid-90's, Steven Spielberg had his personal information hacked by an inmate in a Tennessee prison who was angling to use Spielberg's American Express card. Oprah Winfrey had her social security number, birth dates of friends and relatives and personal addresses stolen by a busboy and Anthony Taylor obtained Tiger Woods' personal information, purchasing more than $50,000 in merchandise.
Taylor additionally procured a fake driver's license, social security card and military I.D. in Tiger's name—even though he apparently was not bright enough to spell Tiger's middle name correctly on the illegal documents. High-tech online thieves have even stolen personal information from Michelle Obama, Vice-President Joe Biden, the director of the FBI and even the Los Angeles Police Chief.
On a more local level, four wome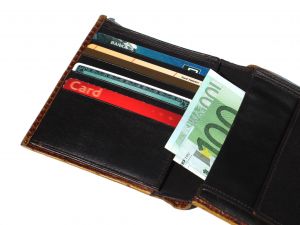 n recently attempted to board a Chicago flight to Las Vegas when they were arrested and charged with identity theft. The four women's plane tickets were purchased with a stolen Discover card and each woman was in possession of a variety of other stolen items including credit cards, keys to a Hertz rental car, stolen driver's licenses and counterfeit I.D.'s. Bonds set for the four women ranged from $25,000 to $75,000, with three of the women being held in lieu of bond. The Chicago Police Financial Crimes Unit, along with the U.S. Secret Service, are currently investigating the incident.
According to the U.S. Department of Justice, over 8 million households reported one instance of identity theft in 2010, costing victims over $13 billion. Victims of identity theft typically suffer losses of about $2,200. Identity theft occurs when an individual uses the personal information of another without knowledge or permission and with a goal of personal gain. This information can include social security numbers, driver's license numbers, banking information, birthdates and credit card numbers. Personal information stolen from another can be used to apply for credit cards—or even a mortgage to buy a home.
Anyone charged with identity theft today will face a wide range of potential charges as well as state and federal law enforcement bent on pursuing the maximum penalties possible. The five basic types of identity theft are:
Character and criminal theft
Theft of Social Security numbers
Theft of medical information
Theft of DMV records
Financial theft
Financial theft involves using stolen credit cards or banking information in order to steal another's financial assets. Stealing another's identity in order to commit crimes—while keeping one's own record clear—falls under character and criminal theft. Social Security theft is rampant simply because there is a huge amount of personal information which can be accessed with this coveted number. Theft of a Social Security number can in turn allow thieves to avoid debt or taxes or can be used to directly steal money. Some identity thieves steal medical information as a means of getting necessary medical procedures done while avoiding the bill, and, finally, driver's license theft—like Social Security number theft—can be used to gain access to other personal information. Theft of driver's licenses is the number one form of ID theft in the United States.
There are certain "enhancers" to the crime of identity theft which can increase the eventual sentence. Aggravated identity theft involves the commission of a felony in conjunction to the identity theft and can add two years to the sentence. If you held a position of power over your identity theft victim you can expect a significant increase in your sentence. Those involved in phishing scams may also receive an additional two years added to their sentencing. (Phishing is a practice which makes Internet users believe they are receiving an email from a trusted sources or that they are securely connected to a trusted web site when that is not the case).
Being charged with Chicago identity theft is extremely serious and could have life-long repercussions.  The first thing you must do if you have been charged or suspect you may be charged with identify theft is to obtain experienced criminal defense representation.  Attorney David Freidberg is a highly knowledgeable Chicago criminal defense attorney who will zealously represent you against all charges of identity theft – regardless of how challenging or complex. A successful defense against charges of identity theft will necessitate a thorough investigation as well as determining just how solid the evidence against you currently is.  Mr. Freidberg will identify any weaknesses in the prosecutor's case, using them to build a case for your innocence and fight of your constitutional rights.  For a free consultation with an experienced Chicago identity theft attorney, call 312-560-7100 or contact us online.