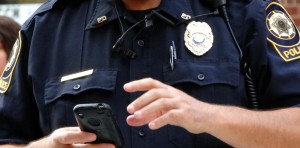 Arrested, charged, prosecuted, imprisoned, but innocent. This scenario is played out over and over again in our judicial system across the nation. While America has one of the finest judicial systems in the world, sometimes we get it wrong and an innocent person ends up spending time in prison for a crime he or she did not commit. Sometimes an overzealous law enforcement officer does something inappropriate in order to effectuate the prosecution and imprisonment of that person, knowing that that person did not commit the crime.
The reason for the arrest and imprisonment of an innocent person due to police misconduct could be attributable to a number of things including greed, vindictiveness, revenge, or just plain abuse of power. Whatever the reason, we all know that it does happen from time to time.
This is not to say that we have rampant lawlessness in any of our police departments. Our men and women in blue do the thankless job of keeping our neighborhoods safe from crime and should be commended for their bravery in the face of a multitude of dangers and risks of physical harm to themselves. Without the police protecting our communities, there would be anarchy. They are needed to protect our peace, and they deserve our respect and gratitude.