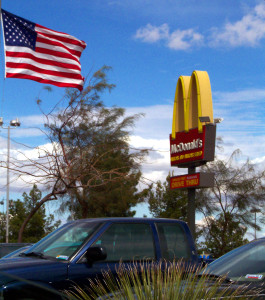 On the rise, and all across the nation, patrons of fast-food eateries are waging war against these establishments in the form of criminal activity; actually they are engaging in fast-food fights with the establishments' workers over errors in food orders, etc., and sometimes just because they want to fight an easy target. The mistake in the order just may be the excuse.
These occurrences have become equivalent to "off" road rage as patrons, looking for their favorite fast-food burger, chicken nuggets, or breakfast meal deal have taken to attacking and assaulting fast-food workers over disputes about their abilities to "have it their way." What is the psychology behind this? Is this a natural phenomenon amongst people who frequent fast-food restaurants and if so, what is causing it?
Is it the Food or Something Else?