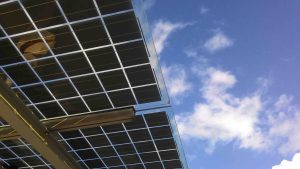 Chicago is a modern city that has shown commitment to fighting climate change and protecting natural resources. This is particularly important within the context of the US government's decision to withdraw from the Paris Agreement. Many cities like Chicago are taking localized steps to ensure that the sustainability agenda is not lost in the midst of federal quarrels over the appropriateness of specific interventions. These are some of the key issues that are taking center stage in terms of the laws on clean energy and environmental protection:
Energy Credits: In order to encourage the use of solar power, renewable energy credits have been put in place as an incentive for businesses and individuals that want to make a difference. The Illinois Power Agency has, for example, developed a supplemental procurement plan that makes up to $30 million available under the Renewable Resources Fund.

Community Foundations: In an effort to localize the sustainability agenda, the Illinois Clean Energy Community Foundation has instituted a grant program that specifically targets the increased use of efficient energy. This work extends to corporations, non-profit organizations, local authorities, educational institutions, and other relevant agencies. The idea is to lead by example.