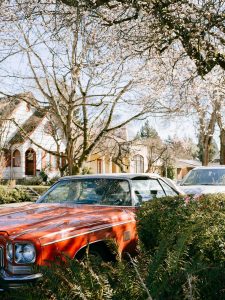 Michael Bailey was about to retire when prosecutors say that Antwon Carter attempted to steal the Buick he had bought himself as an early retirement present. Police say that Bailey attempted to defend himself, but Carter fired back. After Bailey's wife, Pamela, heard the shots, she ran down the stairs and found her husband lying with his eyes open on the ground. He later died at the hospital.
While Bailey was off duty, he had just finished his shift and was still wearing his uniform when the altercation took place. The crime went unsolved for a year until inmates claim that Carter bragged about the shooting. The case is now a decade old.
Carter is being charged with felony murder, among other things.