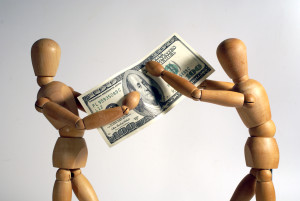 On Wednesday, October 21, 2015, a man robbed an Irving Park neighborhood bank located on the Northwest side. According to witnesses, the man walked into the Wintrust Bank branch at 4343 N. Elston Ave. between 4:00 and 4:30 in the afternoon, gave the teller a note demanding cash, and then ran away with an unspecified amount of money, according to Chicago Police and the FBI. The suspect has not been caught at this time, but if he is caught, he will face serious federal charges and a lengthy prison sentence.
Bank Robbery Charges
If you are charged with bank robbery, it is always a federal offense. To be convicted of bank robbery, the assistant U.S. Attorney must be able to prove beyond a reasonable doubt that a person took or tried to take money or property from an institution that is federally insured. Even if you are arrested for allegedly stealing from an ATM, you will be charged with bank robbery.