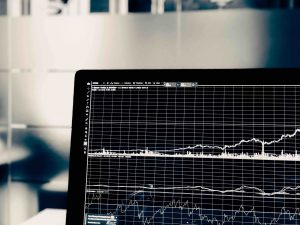 10 of 12 jurors did not believe that the state had proven its case against Jitesh Thakkar, but the remaining two refused to budge and thus the criminal trial resulted in a hung jury. The federal government had accused Thakkar of "spoofing," which, in the context of illicit trading and finance, means utilizing algorithms to place trades for the sole purpose of manipulating stock prices. The spoofers place bids on stocks and then cancel the trade. The traders can then time trades to maximize their own profit while disrupting the market.
Under the Dodd-Frank Act, spoofing is defined as "the illegal practice of placing a bid with the intent to cancel before execution." The legislation outlawing spoofing was passed in 2010 and outlines some of the pitfalls of market trading in a post-machine-learning world that allows algorithmic trades.
Spoofing is closely tied to the practice of layering. As an example, a trader may offer a number of stocks below asking price to drive the cost of stocks down. They repeat this process as the price of the stock becomes lower and lower until they place a legitimate bid at far below the stock's value.
The Case Against Jitesh Thakkar
Thakkar was charged with aiding and abetting the "flash crash" trader Navinder Sarao who earned millions using illegal means to manipulate stock prices. Sarao was among a number of traders who was convicted of spoofing, but Thakkar was the first trader to be tried under the Dodd-Frank anti-spoofing legislation. This is largely because Thakkar developed an algorithm that was used by Sarao and others to make these sorts of bogus trades. Sarao, who pleaded guilty to Federal fraud charges, was sentenced in 2017 for his crime.
While that may seem like damning evidence, the prosecution was never able to prove that Thakkar knew that the software would be used by Sarao to commit illegal acts. Prosecutors claimed that Thakkar should have known what his software would be used for after he designed it for Sarao, but failed to establish that fact in court. They further claimed that Thakkar's expertise as a market and trading expert should have been enough to lay the blame at his feet.
Nonetheless, 10 of the 12 jurors disagreed. In this case, the prosecution's job was made more difficult by the fact that they had to prove what Thakkar knew or did not know. While they may have established him as an expert in his particular field, connecting a complex piece of software to an illegal intent is extraordinarily difficult. For instance, if the software could be used toward any legitimate use, then the prosecution would need to establish that certain elements of the software were designed specifically for illegal purposes. Even with smoking-gun highlighted in bright yellow, it might be difficult to establish for a layperson jury. In this case, they could not. Now, the prosecution will have the option of retrying the case or simply giving up.
Talk to a Chicago Criminal Defense Attorney
The prosecution's job is to prove your guilt beyond a reasonable doubt. Your defense attorney's job is to fight in your defense. David Freidberg, Attorney at Law has successfully represented numerous defendants in criminal trials with excellent results. Give our office a call at (312) 560-7100 or contact us online to set up an appointment.
(image courtesy of Chris Liverani)