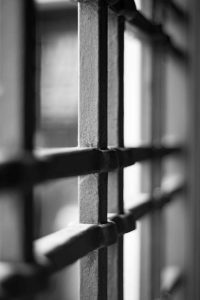 A member of the Satan Disciples gang is under investigation over the murder of his cellmate, 19-year-old Pedro Ruiz, who is believed to be a member of a rival gang known as the Almighty Saints. The 24-year-old inmate, whose name was not released to the press, is also believed to have been a part of a vicious beating on a Cook County inmate three months prior. The name of the suspect will not be released until he has been charged with the murder, authorities said.
The same inmate was locked up on charges that he used a rifle to injure a man in 2017. Police say that he was among five detainees who ruthlessly beat another inmate. Video surveillance shows him punching and kicking a 41-year-old victim. Other members of the group then stabbed him with a shank. 
"No Comment"
When asked why the inmate was placed with a rival gang member shortly after being involved in a vicious assault on another inmate, the Cook County Sheriff's Department declined comment. He and the five other inmates were charged with attempted murder, aggravated battery, and mob action. 
A spokesperson for the department told the Tribune that the incident was under investigation and that the inmate's placement with a rival gang member is also part of that investigation. A separate review of the incident is pending to ensure that corrections officers followed the proper protocols leading up to the killing. 
According to the department, jails and prisons have intelligence that informs them of gang rivalries. They said that gang rivals have been housed in the same cells together before and, at least in some cases, there were no issues. 
Corrections Officers Found Ruiz "Unresponsive"
According to Cook County authorities, Ruiz was found in his jail cell unresponsive and the corrections officers who found him immediately began "life saving procedures." He was transported to the hospital where he later died of his injuries. 
Authorities say that inmate-on-inmate murders in jails are "exceedingly rare" and that the last known occurrence was at least five years ago. 
The last victim to die in a Chicago jail was 42-year-old Tony Purnell. Purnell died after another inmate at the jail's psychiatric ward threw him against a wall and repeatedly stomped on him in 2014. A front page Tribune story uncovered that Purnell should never have been in a Cook County jail. Purnell was supposed to be in state prison by that point after he received a 20-year sentence for threatening a downstate judge. Instead, Purnell was mistakenly released from custody.
Purnell received a six-month sentence for swearing at a judge. He earned a college degree, served in the military, but struggled with mental illness. 
Talk to a Chicago Criminal Defense Attorney
If you have been charged with a serious crime in the Chicago area, David Freidberg can help defend you from the charges. Prosecutors often overcharge suspects in a bid to negotiate a plea for a crime they cannot prove happened. Before accepting a plea, contact our firm at (312) 560-7100 and we can determine if it is a fair deal.