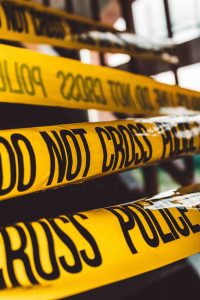 A former Chicago police officer, Lowell Houser, was given a 10-year sentence for second-degree murder just recently. Houser has already spent three years under house arrest with an ankle monitor and he will have that time credited toward his sentence. Since those convicted of second-degree murder are only required to serve half of their sentence, Houser will only be required to serve two more years after a jury found him guilty in the slaying of Jose Nieves. 
Prosecutors wanted to charge Houser with first-degree murder, but a judge nixed the idea when he ruled that Houser truly believed that he was under a direct threat when he fired the gun. The same judge, however, ruled that the shooting was not justified regardless of Houser's subjective belief that he was in danger. 
The Sentencing Phase
Houser had to face Nieves' family members who told him how devastated they were now that Nieves was no longer a part of their lives. Meanwhile, Houser's defense attorney characterized him as a brittle old man who was being treated for health problems. Although Houser's son pleaded with the judge for no prison time because of his health problems, the judge will force Houser to serve at least two years of the seven remaining on his sentence. 
Also testifying on Houser's behalf were former police officers with whom he served. They characterized Houser as a capable and honorable member of the Chicago P.D. and proclaimed that the City of Chicago was a safer place because of Houser's service. 
On his own behalf, Houser addressed the court and the family of Jose Nieves to express his condolences, but he stopped short of offering an apology to the family. 
The Fallout From This Trial
This is not a win for either the prosecution or the defense. Convictions against police officers are exceedingly rare, even in Chicago, regardless of whether or not they are on- or off-duty. In this case, the defendant Houser used a self-defense plea against the prosecution making the outcome even more rare. In cases where there is any gray area at all, juries tend to favor the decisions of police officers over the theories of prosecutors.
The prosecution, on the other hand, hoped to convict Houser of first-degree murder. They certainly did not expect him to only serve two more years in the penitentiary.
State's attorney Kim Foxx, who is more famous for the Jussie Smollet case than anything else, ran on a reform platform and vowed to hold dirty police officers accountable for their actions. It is unclear if this will be the look she was hoping for when she took office.
Talk to a Chicago Criminal Defense Attorney
If you are accused of a serious violent crime such as murder, an adept criminal defense attorney can get the charges reduced, dismissed, or dropped depending on the facts surrounding your case. Call David Freidberg today at (312) 560-7100 to schedule an appointment.