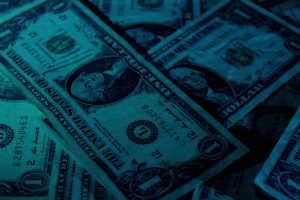 Various crimes happen every day in Chicago, Illinois. Citizens caught violating the law, will, of course, be charged. Depending on the crime and circumstances, some may face minor charges, while others will face more serious charges. One of the crimes that takes years to clear in Chicago is racketeering.
What is Racketeering?
Racketeering is organized crime in which illegal business takes place. Rackets may refer to illegal businesses or dishonest services offered to steal and collect funds. This form of crime runs various groups assigned in different places to maintain profits for the business. This group of criminals may even use fake products and documents. They know how to get your trust and sympathy. They can even look like an innocent individuals. They are often heard about through community news reports.
What are the Laws Against Racketeering?
A crime such as racketeering is not as simple as it looks. The racketeering law was set to manipulate mafia actions. The law includes actions or threats that involve killing, kidnapping, illegal gambling, bombing, stealing, corruption, extortion, and dealing in indecent issues or meticulous substances. Other crimes encompassed under the racketeering law are fraud, theft, obstruction of justice, counterfeiting, and stealing from pension funds. The expansion of this law includes other crimes such as peonage, slavery, the sexual abuse of young children, illegal immigration connections, and copyright breach.
In 1970, the Racketeer Influenced and Corrupt Organizations, or RICO Act, gave permission to authorities to charge racketeering offenses. A person accused of this crime cannot make transactions. This includes the transferring of their funds, assets, and properties. If the accused is found guilty, then the government will hold and take their initiatives. Without them, the accused may pass them to other members of their group, who may still be in hiding and escaping from the law.
Through RICO, accused syndicate leaders of various illegal organizations undergo trials. The accused receives a sentence of up to 20 years in jail. Depending on the case, the accused may also receive 30 years of imprisonment for a more serious offense. They are also required to pay a fine of $250,000.00. Since the 1970s, there were recorded trials under racketeering cases. In 1979, the case of Sonny Barger was the very first RICO trial recorded in the history of the United States.
Seeking Legal Counsel
A citizen indicted in Chicago for racketeering is in serious trouble. This is a matter that an individual must not face alone. A good lawyer can help you out of this trouble and will know what your rights are due to extensive experience. We can assist you with legal services. David Freidberg Attorney at Law offers a free consultation and may be contacted 24 hours a day via internet. You may also reach us via phone call at (312) 560-7100.
(image courtesy of Aidan Bartos)