A Palatine man faces charges of first-degree murder and hiding a corpse in a 17-year-old homicide case. The alleged murderer, James Eaton, was arrested in early April after DNA evidence from a discarded cigarette linked him to the 1997 murder of 14-year-old Amber Creek, a ward of the state who had run away from the juvenile residential facility where she was living.  Illinois has no statute of limitations on murder, which is why Eaton can still be charged and potentially convicted of the 17-year-old crime.
Illinois Murder Investigations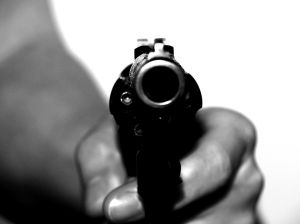 Eaton was charged with first-degree murder, which means that the prosecution will have to prove that he either intended to kill Amber Creek or knew that his actions would cause her death. There is also evidence that Amber was sexually assaulted prior to her death which, if proven, would be an aggravating factor that would result in a stiffer penalty if Eaton were to be convicted.
An Illinois murder conviction carries a mandatory minimum sentence of 20 years in prison; the existence of aggravating factors, such as if the murder was committed during the commission of another violent felony, such asrape, can add another 15 years to the sentence, or possibly result in the death penalty.
While murder is a serious charge no matter when it occurred, cold case murders raise a number of evidence and proof issues that an experienced attorney can use to poke holes in the prosecution's case to raise reasonable doubt. An experienced attorney can work closely with forensic experts who are experienced in analyzing DNA evidence. DNA samples can deteriorate over time, and forensic experts can help determine if the DNA sample from the victim's body allegedly linking her to the defendant was of sufficient quality and sample size to pinpoint the defendant as the murderer.
If the integrity of the DNA sample can be brought into question, an attorney's team of private investigators would look into whether there was a possibility that the defendant and victim's paths had crossed prior to death, which could provide an innocent explanation for his prints being on the bag – for example, since she had recently run away, he gave her (or she took from him) a bag to carry her belongings. Or perhaps eyewitnesses who had not come forward during the initial murder investigation have information showing that the victim was seen alive after her encounter with the defendant, which would decrease the likelihood that the defendant was the murderer.
Although the goal is to exonerate the defendant and get an outright dismissal of charges where possible, if it appears that the defendant did commit the crime, or that the prosecution's evidence is so overwhelming as to make a conviction likely, a skilled attorney will work with prosecutors to get a reduction of the charges. While sex with a minor is a crime regardless of consent, a defense attorney can review the sexual assault law in effect in 1996 to determine if the sexual encounter could have been legal at that time, assuming consent on the victim's part. He will also review the evidence to determine if there are any mitigating factors that could decrease any possible prison sentence or avoid imposition of the death penalty, such as was the murder intentional or could it have been manslaughter or possibly even self-defense. The defense attorney will use any piece of evidence that could raise reasonable doubt to help gain a dismissal or reduction in charges.
Chicago Criminal Murder Defense Attorney
If you have been arrested and charged with murder, regardless of when it occurred, you need a skilled criminal defense attorney on your side. David L. Freidberg has more than 18 years' experience handling homicide cases and has a team of forensic experts who can review and analyze the DNA and other physical evidence against you to determine if mistakes were made in handling the evidence, or if the evidence could point to another individual as the suspect. Serving clients in Cook, Lake and DuPage counties, The Law Offices of David L. Freidberg, P.C., has the tenacity and resources you need when defending against this very serious charge. Call us at 312-560-7100 or contact our office immediately for a free consultation.