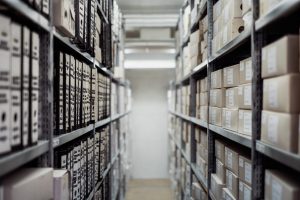 The enactment of freedom of information laws means that the public is a lot more aware of its rights in terms of accessing vital information about the community. This becomes even more critical when the information relates to personal issues such as criminal history. Individuals may request for this information for a number of reasons including application for a job, travel documents, and also as part of a court process. There are certain offenses such as sexual assault that lead to lifetime registrations, which are sometimes opened up to the public. Bureaucratic bottlenecks have sometimes been criticized for making it difficult for individuals to secure access to their rap sheet (otherwise known as a criminal record). However the Police Department Informational Guide sets out a basic framework.
Important Steps When Requesting Access
It is critical to identify the public agencies that you were involved in during or after the arrest. These will typically include the law enforcement agency, the clerk of the court, and the Illinois State Police. The Bureau of Identification of the ISP is ultimately responsible for maintaining and sharing information. At the federal level, the FBI maintains a master database that is accessible in exceptional circumstances. It is important to note that FBI request must be in writing and should indicate why the applicant is entitled to a copy of his or her arrest record. If it is a freedom of information act request, then some background information may be necessary. Ensure that your name and address are included. It is also imperative to send important identification details such as the date and place of birth as well as the applicant's fingerprints.
There is almost always a processing fee depending on where you are making the application. For standard criminal records in Chicago, the department requires a payment of $16. The process should take no more than two days, but when identities have changed over time, the process may take a bit longer. If the requisite information is not forthcoming, then it may become necessary to engage the services of an attorney who will be able to process the application on behalf of the client. However, in most cases, individuals are entitled to and are able to get their own criminal records in Chicago.
The records are complex and held in different places. Therefore, for purposes of completeness it may be necessary to apply to a number of agencies. Individuals who have been arrested on multiple occasions in multiple places in multiple circumstances will find it considerably more difficult to get their criminal history background checks in one place. These are the applicants who must necessarily check with different departments. For the attorney, accuracy is of the essence, particularly when it relates to expunging existing records. If the attorney is paid to do a total expungement, then he or she should address each of the records rather than focusing on a few easily accessible ones. The access and review form that is handed out by the police department prior to the checks is a critical document that is not only designed to fulfill necessary bureaucratic requirements, but also to ensure that the records shared are complete and accurate.
Follow the Given Procedures
The requests that are made by the state agency may appear to be onerous but they are certainly critical. For example the state records require an appointment to view. Failure to do so may mean that you have to go through the application process once more. You must also make a distinction between the local record and the statewide record. The latter is more extensive and requires time within the administrative rules. Call David Freidberg Attorney at Law now at 312-560-7100 to get an expert attorney who will fight to win your case.
(image courtesy of Samuel Zeller)