A Cook County man was arrested last week and charged with felony aggravated domestic battery after allegedly grabbing a female friend and dragging her in to her garage and refusing to let her call for help for almost 24 hours. Although arrest documents include a kidnapping charge, the Cook County state's attorney only charged the defendant with battery.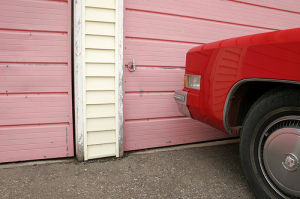 Illinois Kidnapping Laws
The word kidnapping makes most people imagine a person being snatched off the street, moved to a secret location and held for ransom. And while those actions do constitute a kidnapping, it is not the only way the crime can be committed.
Under Illinois law a kidnapping can be committed if a person "knowingly and secretly confines another against his or her will." The facts of this case make it possible for a kidnapping to have occurred, but only if the defendant knowingly confined the victim against her will. This means that he had to have intended to confine her in the home. The fact that she felt she was unable to leave, absent some outward showing by him that she was unable to, is insufficient to support a kidnapping charge. In other words, her belief that she was held against her will must have been reasonable based on all of the circumstances.
In defending against a kidnapping charge similar to this, we would look closely at the following to determine whether the defendant "knowingly" confined the alleged victim:
His intent;
Whether he said anything that could have reasonably caused the victim to feel that she was unable to leave;
Whether he physically prevented her from leaving, either by the use of restraints or blocking the doors and windows;
Whether he cut or otherwise disabled the landline phone to prevent her from calling for help, or;
Whether he hid her cell phone or kept it on him so that she couldn't get it, or whether it was out in the open and easily accessible.
If the answers to these questions are no, then the likelihood is high that a jury could be convinced that the victim's belief that she could not leave the home were unreasonable, and the defendant could not be convicted of the crime.
At this point it is unclear why the state's attorney did not indict on the kidnapping charge. The victim indicated that the defendant left her home at 10:45 a.m., approximately 9 hours after the battery was committed. The fact that he voluntarily left her home without causing any additional harm raises doubts that he intended to confine her. It seems likely that upon further investigation, the prosecutor found that the answers to at some of the questions posed above raised reasonable doubt as to whether the defendant knowingly confined the victim, as required under the statute, and declined to file kidnapping charges because there was insufficient evidence to support it.
Chicago Kidnapping Attorney
If you have been charged with kidnapping, your first call should be to Chicago kidnapping attorney David L. Freidberg. Don't think that just because you didn't snatch a stranger off the street and hold her for ransom that the kidnapping charge carries no weight. Kidnapping is a serious charge that carries with it the potential for life in prison. David L. Freidberg has the experience and aggressiveness you want when facing a possible life sentence. With close to 20 years' experience handling Chicago kidnapping cases, David L. Freidberg will meticulously examine all of the evidence to find the holes in the prosecution's case against you. With offices in Chicago, Skokie and DuPage County, someone is available 24/7 to take your call. So pick up the phone and call our office today at 312-560-7100.