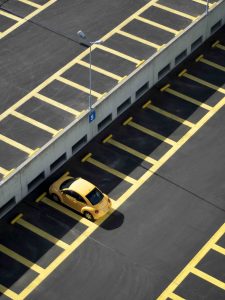 It is no secret that the number of carjackings is on the rise in Chicago. Along with this increase comes an increase in juvenile arrests. Younger people are participating in this crime at alarming rates. In 2016, only 35% of carjackings were attributed to juveniles; now, it is 60%. It is important to note that this statistic could be skewed, as less than 10% of carjackings end in arrest. Still, this rise in juvenile crime is a cause for concern for many citizens. There is no shortage of debate on how this issue should be handled.
Current law tends to favor giving the juvenile a second chance. As of 2016, no minor can be tried as an adult for carjacking in Chicago. Additionally, many minors receive lesser charges, including in instances of car theft. Car theft differs from carjacking based on the threat to the driver. If you are charged with carjacking, that means you either physically harmed a driver or made the driver fear for his or her life. Because of this, a carjacking charge typically accompanies a harsher sentence. Being aware that many want this current law changed is important. The increase in crime is not helping defuse the situation, either.
How the Community Feels
With such a large and consistent increase in crime, residents of Chicago are beginning to wonder if change is necessary. You should be aware of these issues if you are facing a car theft charge. While some people still have faith in the system, others fear that repeat offenders are being released too early. Here are some of the top issues to consider:
The Economy: The current state of the US economy is not great. Therefore, many families are living paycheck-to-paycheck and cannot afford to pay for any damages that might be the result of a carjacking. All of this adds up to a fear that can not be diminished. That is why some may be lobbying for increased sentences.
Disrespect: Since minors seem to be responsible for the greatest increase in this particular crime, some citizens of Chicago see it as a decline of morals in the new generation. They want to see tougher sentences that will help the younger generation understand that their actions have consequences. If crime continues to rise at these rates, they may get what they want.
Things to Consider
If you are considering your stance on this issue, it is important to remember a few things. Not everyone is a repeat offender. Some children simply make a mistake. Giving these minors a harsher sentence could change the course of their lives for the worse.
There is no correct stance on this issue. Each side has legitimate concerns. What is important is that you let your point of view be heard.
It can often be difficult to prove a carjacking charge. For a conviction to stand, there has to be proof that the juvenile knew the car was stolen. In most cases, the alleged offenders simply claim that they did not know the vehicle had been carjacked. These juveniles often end up facing a lesser charge of criminal trespassing.
If you or someone you know is facing a carjacking or car theft charge in Chicago, it is important to seek representation. With pressure from the public, different judges might be persuaded to assign a harsher punishment. By obtaining representation, you will be able to plead your case for a non-guilty verdict or lesser sentence.
David Freidberg is ready to represent you. For a free consultation, call 312-560-7100 today. You can also find more information about Juvenile Carjacking laws on our website. We want to help you in any way we can, so please do not hesitate to contact us. The sooner we get started on your case, the sooner we can help you win.
(image courtesy of raban-haaijk)