The Illinois Appellate Court recently upheld the admissibility of statements the defendant made to police regarding the death of his wife, and affirmed his conviction for involuntary manslaughter. The court ruled that the defendant's statements were admissible, even though they were made after he had invoked his right to speak with an attorney, finding that the defendant had voluntarily waived the rights.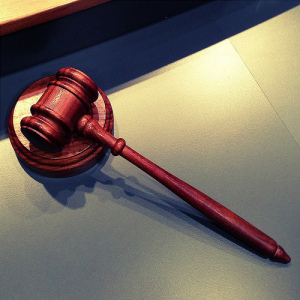 People v. Stolberg: Right to Waive Miranda
I have talked before about the Miranda warnings, the rights law enforcement officers must read to every criminal suspect who is taken into custody. Every defendant has the right to remain silent and to speak with an attorney. Once a suspect invokes his Miranda rights, either by refusing to speak or requesting to speak with an attorney, all police questioning must stop. If police continue to question the suspect despite his invocation of his Miranda rights, any statements the defendant later makes are inadmissible.
The court in Stolberg, however, upheld an exception to law enforcement's prohibition against continued questioning following a defendant's invocation of Miranda. If a defendant "knowingly and intelligently" waives the right he has already invoked, the police may continue questioning.
In Stolberg, the defendant was questioned in connection with his wife's death. During the initial interrogation he invoked his right to speak with an attorney, at which point the interrogation rightly ceased. As he awaited transfer to the Mundelein Police Department, the defendant asked why nobody was talking to him, at which point he was informed it was because he had invoked his right to an attorney, and officers were therefore legally prohibited from discussing the case with him any further.
The defendant then told the officers that if he could speak with his mother, he would talk to the police. After again being read his Miranda rights – and confirming that he could end the interview at any time by once again requesting to speak with an attorney – the defendant freely discussed the circumstances surrounding his wife's death.
On appeal the defendant move to suppress his statements to police, arguing that they were inadmissible since had had initially requested an attorney. The court disagreed, ruling that based on all of the circumstances, the defendant had initiated further conversations with the police and had "knowingly and intelligently waived the right that he had invoked." His statements to the police were therefore admissible, and his conviction for involuntary manslaughter was upheld.
While Stolberg shows that it is possible for police to continue to question a criminal suspect who has invoked his Miranda rights, the exception is quite limited. As the court makes clear, waiving the rights that had been invoked requires a knowing and intelligent waiver. In reaching its decision, the court relied in part on an earlier case, People v. Outlaw, where the defendant had similarly invoked his right to an attorney after police asked for his cooperation. He then asked police what "cooperation" would entail and, after receiving an explanation, agreed to cooperate and withdrew his request for an attorney.
In both cases, it was clear that the defendants had initiated further conversation with law enforcement after invoking their right to counsel, and they understood what continued cooperation with police would entail. A simple statement of, "Okay, I'll talk to you," would likely be insufficient to justify continued police questioning, unless other circumstances showed that the suspect clearly understood what he was doing by waiving his previously invoked rights.
Chicago Criminal Defense Attorney
Chicago criminal defendants are afforded rights and protections under the law. Waiving those rights – such as the right to speak with a Chicago criminal defense attorney – can have dire consequences, including the admission of all statements made to the police. And while it is sometimes advantageous to waive those rights, only an experienced Chicago criminal defense attorney can help walk you through the pros and cons of such a decision. With almost 20 years' experience handling felony and misdemeanor Chicago criminal cases, David L. Freidberg, P.C., understands those rights and can help you determine whether it is in your best interest to talk to the police, or to remain silent. With offices in Chicago, Skokie and DuPage County, we are here to take your call 24/7. Contact Chicago criminal defense attorney David L. Freidberg today at 312-560-7100 now to schedule a free consultation.