A Chicago man was arrested last week after shooting his ex-girlfriend in the thigh; he also shot the girlfriend's mother, who is a Chicago police officer, numerous times, and kidnapped his son. Charges are pending, but it is likely the man faces at minimum charges of attempted murder, aggravated assault with a weapon and kidnapping. When arrested, the defendant allegedly admitted to the shootings, asking police, "Did I kill her?" and saying, "I didn't want this to happen, I didn't want it to go this far."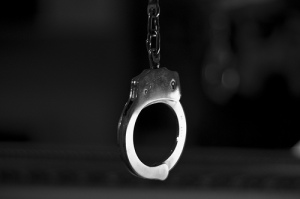 Defense when Defendant Admits to Crime
In all criminal defense cases, the defense attorney's goal is to get the best possible result for his client. The ultimate goal is an outright acquittal, where the defendant is found not guilty and walks out of the courthouse a free man. Yet in some cases, all the available evidence points to the defendant's guilt, so an acquittal is not a viable defense strategy. This does not mean, however, that the defendant has no options – and it is these cases where an experienced criminal defense attorney can make all the difference.
We will assume, for this discussion, that the defendant's statements to the police upon his arrest were in fact made, and that they are a true admission of his guilt. That confession, coupled with both shooting victims likely being able to identify him as the shooter, the defendant and girlfriend's son being found in his custody, and the gun and spent casings being found in his car – assume again they are a match for the weapon used – all point to his guilt, and would make it difficult to argue a case of mistaken identity, accidental misfiring or self-defense.
The goal of the criminal defense attorney in this case, then, would be to work to get all or some of the charges reduced or dropped. The kidnapping charge has the potential to be reduced to child endangerment or dropped entirely. Technically the defendant's actions meet the definition of aggravated kidnapping – he transported his son (because he did not have visitation with his son at the time, he is considered to have kidnapped him) while armed with a firearm and while discharging a firearm that caused great bodily harm to another person.
However, a case could be made that at the moment of the kidnapping, the defendant was actually acting in the child's best interest. The child's mother and grandmother had just been shot – leaving him alone and frightened in the middle of a crime scene was potentially more dangerous than the defendant removing him from the scene. The fact that the boy was soon found unharmed at the home of another family member adds additional support to reducing or dropping that charge.
The defendant is also allegedly a Gangster Disciple, a notorious Chicago-area gang. The prosecution may be willing to enter into a plea agreement for a reduced sentence in the defendant were willing to testify against any other current gang members. The defendant may also qualify as a participant in Chicago's Gang Intervention Probation or Gang Violence Reduction Strategy programs.
Chicago Criminal Defense Attorney
Not all criminal defense cases will end with a "not guilty" verdict. But that does not mean that your first phone call following an arrest shouldn't be to a Chicago criminal defense attorney. Even if you confessed to the crime upon arrest and the evidence points to your guilt, an experienced criminal defense attorney may still be able to have some or all of the charges reduced or dropped, or may be able to successfully negotiate a plea deal or reduced sentence. With almost 20 years' experience handling all types of felony and misdemeanor cases, Chicago criminal defense attorney David L. Freidberg is experienced in getting his clients a good outcome, even when the deck is stacked against them. With offices in Chicago, Skokie and DuPage County, the Law Offices of David L. Freidberg can be reached 24/7. Contact us today at 312-560-7100 to schedule a free consultation.
Photo Credit: Rubén Díaz Alonso via Compfight cc