According to a report from the Oak Lawn Patch, four men were arrested in connection to an early morning robbery on July 10. At around 1:12 a.m. on July 10, police responded to a call that three people were robbed at gunpoint by two men. Both alleged gunmen reportedly fled in a Ford SUV. Police canvassed the area and found an SUV that matched the description. After following the vehicle briefly, it was stopped, and the police recovered the stolen property and a weapon from the SUV. The victims identified the men as the robbers.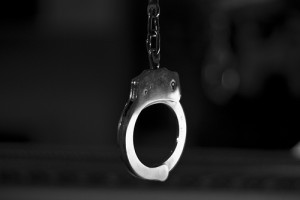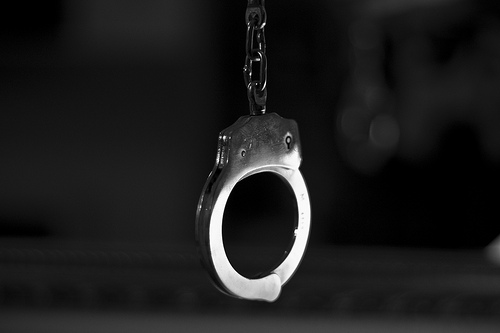 Three of the men were charged with aggravated armed robbery. The fourth man was charged with one misdemeanor count of mob action. Bail was set at $100,000 for two of the men, $50,000 for the third, and $120 for the individual charged with mob action.
Robbery  and Accomplice Liability in Illinois
In general, robbery in Illinois involves taking the property of another by using force or by threatening to use imminent force. If, during the robbery, the defendant either carried a weapon, discharged a firearm, or discharged a firearm within proximity to the crime that caused great bodily harm or death to another person, it is considered armed robbery. Additionally, Illinois treats the robbery of a motor vehicle differently and considers it vehicular hijacking.
A robbery charge can become an aggravated robbery charge if  the defendant takes the property of another by force or threat of imminent force and either verbally indicates that he or she is armed with a weapon, or the defendant drugs the victim without consent using a controlled substance.
Here, the two alleged gunmen were charged with aggravated robbery, indicating that there may have been a verbal exchange where they stated they were armed with a weapon since there was no evidence of drugging. A third person was also charged with aggravated robbery, presumably because he was an accomplice as the driver of the vehicle.
These forms of robbery are all considered felonies in Illinois. Plain robbery is a Class 2 felony, which carries a sentence of three to seven years in prison and a maximum fine of $25,000, with a mandatory parole period upon release of two years. If the robbery occurred in a school, day care center, child care facility, or place of worship, it is a Class 1 felony with a possible sentence of four to fifteen years in prison and a maximum fine of $25,000. Similarly, it has a mandatory parole period upon release of two years.

Contacting an Attorney For Help
Defending against a robbery charge requires the help of an aggressive defense attorney like David L. Freidberg, since most of the prosecution's case hinges on eyewitness testimony that may be flawed.  David L Freidberg has 17 years of experience defending against criminal charges in Chicago, and he can put that experience to work for you if you are facing a robbery charge.  If the charge becomes aggravated robbery, the possible penalties are serious – up to fifteen years imprisonment. Contact our Chicago, Skokie or DuPage County office 24/7 at 312-560-7100 to schedule a free initial consultation.
Photo Credit: Rubén Díaz Alonso via Compfight cc