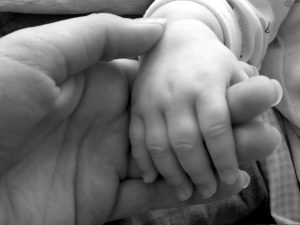 A 6-year-old boy from East Moline who was kidnapped in Illinois and taken to Thailand was recently returned home safe and sound. Interestingly, the man who kidnapped the boy is actually his own father. According to WTHITV 10, the boy was not returned to his mother on June 19th after a court arranged visitation with his estranged father. The next day, the East Moline Police Department issued a warrant for the father's arrest and, after working with several federal agencies, was able to track the father to Bangkok where he had been detained by local authorities for an immigration violation. The kidnapped child was turned over to the U.S. Embassy in Bangkok and was returned to his mother on July 12th. According to the authorities, the father has been charged with kidnapping.
Is it Possible to Kidnap Your Own Child?
In Illinois, a person can be convicted of kidnapping (720 ILCS 5/10-1) if they knowingly and secretly confine another against his or her will:
By force, or threat of imminent force, and transport their victim from one place to another with the intent to secretly confine the victim against his or her will, or

By deceit or enticement induce their victim to go from one place to another with the intent to secretly confine the victim against his or her will.
Additionally, under Illinois law a child under 13-years-old is legally 'confined against their will' if the confinement goes against the will of the child's parent or legal guardian. This means that a biological parent who does not have legal custody of his or her child can be convicted of kidnapping if he or she confines the child against the will of the child's legal guardian. This is an important facet of the law that is not widely understood. Parents often mistakenly believe that they have the legal right to take their children wherever they like, but this is not always the case. Child custody orders very clearly spell out who is legally in charge of the children named in the order and taking a child, even your own biological child, in violation of a custody order can easily lead to a kidnapping charge.
The Lawful Custody Defense
The best defense against a kidnapping charge is different in every case, however, if you are charged with kidnapping your biological child then you may be able to argue the 'lawful custody defense.' Here, the parent-defendant argues that there was a custody order in place and that therefore they should be charged with the lesser offense of violating the custody order, rather than the more serious crime of kidnapping. There are several other defenses that are also potentially available in kidnapping cases, and as kidnapping is a Class 2 felony it is always advisable to discuss your case with an experienced kidnapping lawyer.
What Can We Do to Help?
If you are being investigated in connection with a kidnapping, you will want an experienced criminal defense lawyers at your side. David L. Freidberg is committed to protecting your reputation and providing you with the best possible legal defense. Contact us today to set up a free and confidential case review at our office in Chicago (312-560-7100).
See Related Links
Woman Charged with Attempted Kidnapping of Child at O'Hare Airport
Plea Agreement Results in No Prison Time for Role in Illinois Kidnapping
(photo courtesy of Lisa Fanucchi)