According to a report from the Tribune, a woman from Oak Lawn was charged with reckless homicide, along with several other crimes, after a fatal hit-and-run accident on Oak Park Avenue. The accident occurred shortly after midnight when the suspect, Jacqueline Cummings, was driving her 2005 Jeep Grand Cherokee and struck Maria Domantay, sideswiped a police car, and fled. The Tinley Park police were at the scene handling a separate traffic accident when the hit-and-run occurred. The victim was pronounced dead in the emergency room at Silver Cross Hospital, and according to preliminary autopsy results, Domantay died due to multiple injuries from being struck by a vehicle.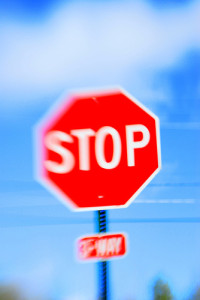 Cummings was also charged with failure to report an accident involving death, failure to yield the right of way to an emergency vehicle, improper lane use, failure to reduce speed to avoid an accident, failure to signal, and use of a wireless phone in an emergency zone.
Reckless Homicide in Illinois
According to Illinois statutes, a person commits reckless homicide if he or she unintentionally kills an individual while driving a motor vehicle recklessly. Even though the individual did not mean to kill anyone, his or her reckless manner of driving caused someone's death.
The most important question in reckless homicide cases is whether the suspect's conduct can be considered reckless. The law defines recklessness as someone's conscious disregard of a substantial and unjustifiable risk that his or her actions are likely to cause death or great bodily harm to another, and that disregard is grossly different from the standard of care that a reasonable person would exercise in the situation. To be reckless is to take an unnecessary risk that most people would consider likely to harm others.
Penalties for Reckless Homicide
Reckless homicide is a Class 3 felony in Illinois, with a possible prison sentence of two to five years upon conviction. However, the charge can be enhanced with a more serious penalty in other circumstances. For example, if a defendant committed reckless homicide on a public thoroughfare where children were going to and from school with a school crossing guard present, the offense is enhanced to a Class 2 felony with a sentencing range of 3 to 14 years in prison. This is also the case if the reckless homicide occurs in a work zone or the defendant failed to comply with a lawful traffic control order from a police officer. The same is true if the victim is a family or household member of the defendant. There are other enhancing circumstances found in Illinois statute that may impose more serious penalties for a reckless homicide conviction.
Contact an Attorney Today
Reckless homicide by itself is serious enough that it potentially carries a prison sentence of at least two years. With the possibility of enhanced penalties due to other circumstances, a conviction may bring even more serious, life-changing repercussions. If you or a loved one has been arrested on suspicion of reckless homicide, contact Chicago criminal defense attorney David L. Freidberg. With more than 17 years' experience as a Chicago defense attorney, David L. Freidberg has built a reputation as an aggressive defense attorney who will explore all avenues of possible defense against a reckless homicide charge. Contact our Chicago, Skokie or DuPage County office 24/7 at 312-560-7100 to schedule a free initial consultation.
Photo Credit: Ben McLeod via Compfight cc