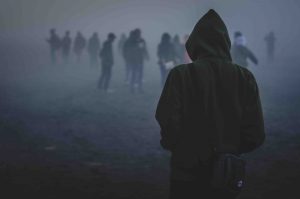 Proving a hate crime occurred in Chicago means proving motivation. The victim assistance team will always investigate the possibility of a hate crime if they are involved in the prosecution case. The court will normally make inferences or conclusions about the true motives of the accused depending on what they said and did. Ideally the court might want to be able to know what they thought as they planned and committed the crime, but this is not yet possible.
Because it is hard to tell what a human being is thinking, the hate crime legislation has sometimes gotten into trouble with constitutional experts. Some of these experts feel that the laws end up preventing freedom of speech and expression. Others argue that just because someone is a racist or bigot, does not mean that every crime he or she commits is motivated by racism and bigotry.
Court Principles for Understanding Testimony
The courts normally accept the impossibility of really knowing what makes criminals think. However, the prosecutor needs to convince the jury and judge about the state of mind of the defendant. Therefore, the court will look at the following general principles which address some of the current issues in this type of crime:
Positive or negative inferences can be made on actions or words spoken before, during and after the crime.

Previous convictions and associations with hate groups can indicate an element of bigotry which is relevant to the case.

Upon conviction, the hate crime element of the initial offense becomes an aggravating factor that can increase the existing punishments on the sentencing guidelines.
Cases That are Difficult to Classify
There are certain state and federal crimes that are not easy to classify as hate crimes. For example, men of Middle Eastern appearance have been complaining about increases in violence and verbal abuse against them in the Chicago area. They suspect that this is because of the war on terror. Others are less convinced and argue that it is just a case of violence in Chicago.
The difficulties make life hard for prosecutors and criminal defense attorneys. The end result is that those who are genuinely guilty of hate crimes may end up getting away with it while those who are innocent may end up being roped into the mix simply because of the way they behaved before, during, and after the crime.
Investigations are Lagging Behind
Reports of hate crimes far exceed the successful prosecutions. A lack of evidence is often cited for this trend. Moreover, most defendants would rather admit to a non-hate crime than the hate crime because of the changes in sentencing guidelines. Convictions for a hate crime carry much stiffer sentences and the defense lawyers will be working to avoid this.
Another problem is the false accusations of hate crimes which undermine confidence in the system. The courts eventually become less willing to add a "hate crime" label to criminal behavior if they have previously dealt with people that were committing perjury. This a question of societal attitudes in Chicago and USA in general rather than the actual merits of the cases that are being tried.
Advice for Defendants
It is important not to give the prosecutor or police officers any indication of bigotry. For example, someone who uses racist or homophobic language during an arrest is going to give the law enforcement agencies reasonable cause to believe that he or she has committed a hate crime. Normally the police will record all these incidents and make them part of the court record.
If you are accused, the very first thing should be to contact David Freidberg Attorney at Law on telephone number 312-560-7100. These are very complex cases that can lead to very stiff sentences if not handled correctly.
(image courtesy of Hajran Pambudi)