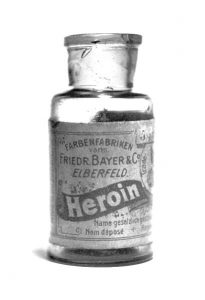 Did you know that drug dealers can be held criminally responsible if their clients die from an overdose after purchasing their drugs? In Illinois, a drug dealer in this situation can be charged with reckless homicide. This is exactly what recently happened to an alleged drug dealer in Chicago known as "Big D."
The Journal Times reports that the Burlington police discovered an unresponsive 28-year-old man passed out in his car at a gas station back in May. Officers tried to revive the man but unfortunately he passed away and was pronounced dead at the scene. The Milwaukee County Medical Examiner indicated that the man's cause of death was a fentanyl overdose, according to the Times. Fentanyl is an opioid-based painkiller that can be legally prescribed by a physician, but which is also sold illegally on the street.
As part of the investigation, police officers interviewed a witness who told the police that a person known as "Big D" had supplied heroin and other illegal drugs to the deceased victim shortly before his death. The dealer was identified and law enforcement officials arranged a sting operation under which the cooperating witness arranged to purchase drugs from Big D. Afterwards the dealer was arrested, charged with first-degree reckless homicide, delivery of narcotics, and conspiracy to manufacture or deliver heroin, and is being held on $100,000 bail.
New War on Drugs Tactic: Homicide Charges
An article on Alternet.com, explains that over the last couple of years a number of states have enacted new laws aimed at punishing drug dealers when their customers overdose and die. For example, our neighboring state of Wisconsin has a law on the books that allows prosecutors to indict alleged drug dealers for "drug delivery reckless homicide" if their customers overdose and die while using their drugs. The article notes that laws such as this one enable prosecutors to go after street-level dealers for the thousands of overdose deaths that occur each year in America as a result of illegally purchased drugs. However, the article also notes that some legal experts are arguing that these laws are not just as the act of illegally supplying a drug does not actually cause a user's overdose and death. Regardless of your option about the tactic of prosecuting drug dealers for homicide-related offenses, the fact is that many prosecutors are currently prosecuting drug dealers successfully for homicide offenses.
Need Legal Advice?
If you live in the Chicago Metropolitan Area and have been charged with a drug or homicide offense it is important that you consult with a competent criminal defense attorney right away. Here at the law office of David Freidberg we are committed to zealously defending our client's legal rights and designing effective defense plans tailored to suit your particular needs. Call us today at (312) 560-7100 to schedule a free and confidential consultation.
Chicago's Heroin Epidemic and Overdose Crisis