In 1983, a Cook County jury convicted Stanley Wrice of rape and deviant sexual assault and sentenced him to 100 years in prison. Through the years Wrice claimed his innocence, saying that his confession was the result of police torture at the hands of detectives working under the command of former Police Commander John Burge, who has since been convicted on charges of abuse, perjury and obstruction of justice.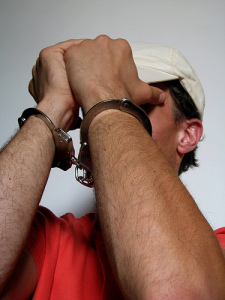 Wrice was released from prison in December 2013, after a judge threw out his conviction, finding that his confession had been the result of torture. Wrice had spent 31 years in prison.
Last week, a Cook County judge denied his request for an innocence certificate, ruling that Wrice had failed to prove his innocence by a preponderance of the evidence.
Proving Innocence of Chicago Crime
How could Wrice have had his conviction overturned due to a coerced confession, but be denied an innocence certificate? Because of the difference between actual innocence and innocence in the eyes of the law.
Dismissal of one piece of evidence does not necessarily mean acquittal. The court must determine whether there is a likelihood that, even with the evidence that was tossed out, the remaining evidence against the defendant supports the guilty verdict. If so, the conviction must stand.
That is what happened in Wrice's case. There is no dispute that he was tortured at the hands of the police, or that his statement was made under duress as a result of that torture. But the court found that, even with the lack of a confession, there remained sufficient evidence of his guilt to deny issuance of the innocence certificate. That evidence included, strong circumstantial evidence, eyewitness testimony, and physical evidence recovered at the scene. The court's ruling also stated that Wrice's testimony that he was present in the house during the rape but had no idea what was going on defied common sense.
So despite the fact that Wrice's conviction was tossed out in December based on the coerced confession, the court denied the innocence certificate, finding that he had failed to prove his innocence beyond a preponderance of the evidence.
Actual Innocence vs. Not Guilty
This case highlights the difference between actual innocence and a not guilty verdict. A defendant who is "actually innocent" is just that – innocent of the crime as charged. Whether it was a false accusation, a case of mistaken identity or police corruption, the defendant was arrested, charged and convicted for a crime he did not commit.
But "innocent in the eyes of the law" is different. A defendant can be found not guilty at trial, but that does not necessarily mean he is actually innocent of the crime as charged. A "not guilty" verdict in court does not mean that the court finds the defendant innocent. Instead, it means that the prosecution failed to meets its burden in proving that the defendant is guilty beyond a reasonable doubt. And the judge in this case ruled that even without the confession, there was sufficient evidence to support the defendant's guilt. 
Chicago Criminal Defense Attorney
If you are arrested and charged with a crime, it is important that you contact a Chicago criminal defense attorney immediately. The work of crafting a defense to the charges begins immediately, when witness memories are fresh, the crime scene is still available for the defense's forensic experts to examine, and physical evidence has been handled by fewer people. With almost 20 years' experience defending against all types of criminal charges, Chicago criminal defense attorney David L. Freidberg will work tirelessly to gain an acquittal in court or reduction in charges. Contact the Law Offices of David L. Freidberg, P.C. at 312-560-7100 to schedule a free consultation. Someone is available to speak with you 24/7.
Photo Credit: .v1ctor Casale. via Compfight cc