A new law designed to protect Illinois residents from police officers using an individual's cell phone tracking capability to determine their whereabouts passed the Illinois Legislature in August and went into effect immediately. The law, called the Freedom from Location Surveillance Act, was designed to prevent law enforcement from obtaining an individual's location based on current or future data information without first obtaining a warrant.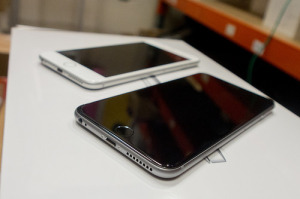 Probable Cause to Obtain Location Based Information
Spurred, in part, by concerns over the revelation that the NSA was recording private citizen phone calls, the Location Surveillance Act prohibits law enforcement from obtaining certain location based information unless they can show probable cause that the individual whose location is sought has committed, is committing, or is about to commit a crime, or the location itself is evidence of a crime.
For purposes of the law, "location information" is any information obtained concerning the location of the device that is generated by the device being used (for example, a phone with GPS that automatically pinpoints your location once the device is turned on).
Any evidence obtained in violation of this law will be inadmissible in court as a violation of the defendant's Fourth Amendment right against unlawful search and seizure.
There are, however, exceptions to the law. Police officers are not required to obtain a warrant prior to tracking location under the following circumstances (this is not an exhaustive list, but rather those related to potential criminal activity):
If location information is available to the general public, such as a Facebook, Instagram, Twitter or other social networking site, metadata attached to images and video, or by the individual's IP address;
To obtain information from an electronic device attached to an individual as a condition of release, parole or probation;
To locate a missing person or track the location of a suspected child abduction;
If the situation involves clear and present danger of imminent death or great bodily harm to a kidnapping or hostage victim;
If information is necessary to protect law enforcement or person acting at their command; or
In an organized crime conspiracy.
If location information is obtained under one of the emergency exceptions, law enforcement must obtain a court order authorizing retrieval of the information within 72 hours of starting the location surveillance. If the order is not granted, or the application is not made, then surveillance must stop immediately, and any information already obtained is inadmissible.
Note that the law only prohibits law enforcement from using electronic information to determine your current or future location without a warrant. Police are able to obtain your past location information without first obtaining a warrant. This means that if the police suspect that you were involved in a crime – say, a robbery of a Fullerton Avenue gas station last Tuesday – they may use electronic data to determine if you were near the vicinity of the gas station at the time of the robbery, without first obtaining a warrant. 
Chicago Search and Seizure Attorney
If you have been arrested or charged with a crime based on the use of electronic location surveillance, contact Chicago criminal defense attorney David L. Freidberg. With almost 20 years' experience handling criminal defense cases, David L. Freidberg has successfully gotten cases dismissed based on illegal search and seizures. Because the law is still new, chances are that many law enforcement officers will fail to obtain a warrant prior to obtaining such information. Any information obtained in violation of the law is inadmissible in court, and could result in charges being dropped. Contact our Chicago office 24/7 at 312- 560-7100 to schedule a free consultation.
Photo Credit: omarjordanf via Compfight cc