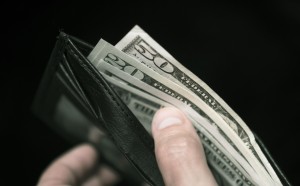 Bail is a monetary pledge (a bond) telling the court, that if the court will authorize your release, you promise to abide by any conditions the court demands, and to appear at all hearing dates going forward, including trial. By posting this bond, you are agreeing that should you fail to abide by any of the court's conditions, your bail will be forfeited, and you will be returned to jail to await your trial. That is the premise under which the court will set bail, and if paid by you or by someone on your behalf, authorize your release from jail.
Can Your Right to Bail be Denied?
When accused of a crime, placed under arrest, and locked up in jail, what are your rights? Are you entitled to be released on bail? How much bail can the courts impose for your release?
The Eighth Amendment to the Constitution prohibits the government from imposing excessive bail. There are certain crimes for which the safety of the public at large demands that either no bail be set, or a bail set at such a high enough amount as to make it impossible for the accused to pay it. The types of criminal behavior that would fall in this category would include multiple murders, murders so gruesome in nature as to shock the public conscience, and serial sexual assaults. These crimes would fall in the category of "no bail." Crimes where the accused poses a high risk of flight will also fall in this category. The courts will either not set bail at all, or will set the bail at such an amount that it will be impossible for the accused to post the bond.
The Exceptions to Your Eighth Amendment Right to Bail
By law, a person is presumed innocent until proven guilty in a court of law. The drafters of the Constitution felt this so strongly, that a person should not be denied his freedom until he was judged to be guilty or innocent of the crime for which he is being accused, that they made it a part of the Bill of Rights. This is the fundamental basis for a "right to bail and release." But sometimes your right is "trumped" by the circumstances under which the criminal act for which you are accused is observed, such as:
The commission of another crime while out on bail;

The nature and seriousness of the crime for which you have been accused; and

If there is an increased risk of flight once released on bail, to name a few.
In these cases, bail can be denied.
The Slender Man Case Back in the News
Most recently, attorneys for the two girls being held for the attempted murder of their best friend appealed to the court to have their $500,000 bail reduced to something more affordable so that the families of the two girls could post bond for their release. The judge has refused this request, even though these two girls are juveniles. The violent nature of their crime was probably of major consideration by the judge in this case when setting bail. See Chicago Tribune for more information on this case.
Cases Involving Serial Killings
For obvious reasons, individuals accused of mass murders will not be allowed out of jail on bond. The propensity of serial killers to keep killing is enough of a reason to deny bail. Even though those accused of mass murders are considered "innocent" until there day in court where their guilt or innocence will be proven, the public interests outweigh these individual's Eighth Amended Right to bail.
Take the case of Jason Dalton, the Michigan uber driver who allegedly went on shooting rampages while driving around town. Dalton has been charged with six counts of murder, two counts of assault with intent to commit murder and eight counts of using a firearm during the commission of a felony. Dalton's bail has been denied. See more on this story at ABC News.
Another such example of a bail being set so prohibitively high to make it more unlikely that the accused would be able to post a bond for release is the case of the Dallas neurosurgeon, Christopher Duntsch, who is accused of intentionally botching brain surgeries in order to kill his patients. The judge refused to reduce Duntsch's $600,000 bail. See the Dallas Morning News for more on this story.
Individuals who are accused of a crime are, as a rule, entitled to be released on bail. They have a Constitutional Right to have their bail set at a reasonable and affordable amount of money. However, with that said, this right can be denied under certain circumstances. There are factors at play that will go a long way in determining what your bail amount, if any, will be set at. The bail setting hearing is a critical time in the process when you will need the advice of an excellent criminal defense attorney. Call the Law Offices of David Freidberg today, at (312) 560-7100, or send an email, for a no-obligation consultation.