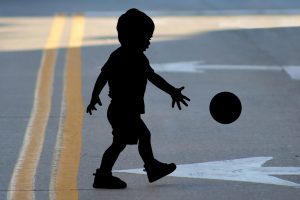 The definition of child endangerment in Illinois is broad and therefore child endangerment charges are filed under a number of different circumstances. Under Illinois law 720 ILCS 5/12C-5, a person endangers the life of a child if he or she knowingly:
Causes or allows a child under 18-years-old to be endangered, or

Causes or allows a child to be placed in circumstances that endanger the child's life or health.
Unfortunately, there are currently several child endangerment cases working their way through the criminal justice system in Illinois. Four of these cases are outlined below in other to demonstrate how diverse child endangerment cases can be.
Man Accused of Driving Drunk with Kids in the Car
Patch.com reports that the Palatine police allegedly found an intoxicated man in his car slumped over the steering wheel while his vehicle was blocking traffic. Police report that three young children were sitting in the back of the vehicle at the time. The man was charged with felony driving under the influence and three counts of misdemeanor child endangerment.
Woman Accused of Hiding Heroin on Her Baby
An Oak Forest woman was recently charged with child endangerment after allegedly trying to hide a bag of heroin by clutching it against her baby, reports Patch.com. It has been reported that the 27-year-old woman had her baby with her when she was arrested for stealing batteries. The woman called her grandfather to come pick her baby up, and when she handed the baby over to him she pulled a bag of heroin out of her bra and clutched it against the baby in an attempt to hide the drugs from the police.
Brother and Sister Accused of Locking Kids in Storage Tub
CentralIllinoisProud.com reports that a brother and sister have been charged with child endangerment after police discovered a 2-year-old boy and a 5-year old girl stuffed inside a storage tub during a routine traffic stop. Allegedly, police officers pulled the pair's moving truck over for a routine traffic violation when the police dog that the officers had with them alerted at the back of the truck. The officers opened the back of the moving truck in order to investigate, heard a child crying out for help, and found the two young children hidden inside a storage tub. The brother and sister claim that they had hidden the children in the tub in order to keep them safe from the police. They have both been charged with misdemeanor child endangerment.
Woman Accused of Leaving Her Children Unattended in a Car
A woman who allegedly left her two young children unattended in an SUV while parked at a gas station is facing a misdemeanor child endangerment charge, reports kmov.com. Police claim that the woman stopped at a gas station on Highway 50 and left her 2-year-old and 10-month-old unattended in the vehicle while she went into the convenience store. It appears that the two-year-old managed to get out of his car seat, climb into the driver's seat, and put the SUV in reverse. The car ended up in the middle of Highway 50 but thankfully the children were not injured.
Need Legal Advice?
If you have been charged with child endangerment in Illinois you should consult with a competent criminal defense lawyer immediately. David Freidberg is an experienced criminal defense lawyer who has years of experience defending clients in the Chicago Metropolitan Area. If you would like to discuss your legal options during a free and confidential consultation contact our office today at (312) 560-7100.
See Related Links
Child Abuse, Mandatory Reporters and Illinois Law
Child Endangerment for Death of Chicago Child by Third-Party
(image courtesy of Dodgerton Skillhause)