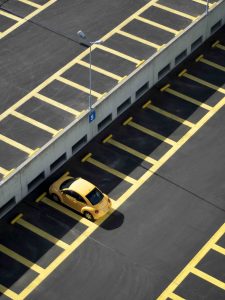 The carjacking was one of the trendiest criminal activities in the 1990s. But, recent Chicago City data shows that after many years of steady decline, the crime of taking other people's vehicles by force is soaring back into favor. The data revealed that through August, vehicle hijacking crimes increased by 30%. This is equivalent to 183% compared to 2015 crime rate.
The Loop experienced a 1200% increase in vehicle hijacking crimes as compared to 2015. River North's vehicle hijacking rate went up by 500%. The popular 19th Police District includes Uptown, Lakeview, the north end of Lincoln Park and North Center. It experienced a 200% increase in vehicle hijacking crimes as compared to two years ago.
According to the Chicago Tribune, carjacking began to spike in 2016 when shootings and homicides skyrocketed. Crime in virtually every category rose. While the cause of this sudden spike was unclear, some security officers felt the furor over the viral video clip revealing police shooting a teen Laquan McDonald 16 times fueled the activity. This resulted in most security officers becoming less aggressive on the streets. This, in turn, emboldened criminals.
Recently, three teenage boys were charged with a pair of carjackings within seven days. Surprisingly, the police said that the teens might be tied to a bigger carjacking ring. Two of these teens were 15 years old. One was a 16 years old. The three were charged in connection with the carjacking in Washington Heights and Morgan Park. The police argued that the trio may be connected to more than 16 carjackings since Halloween. They also revealed that there had been 60 carjackings in the city between November 6 and November 20.
Carjacking Laws in Illinois
Most people are familiar with the word "carjacking" from movies, video games, and television. Carjacking is legally defined as the use of force or the threat of force to take over one's vehicle. It is a serious crime in Chicago and carries significant penalties. Committing such crimes will make you face class 1 felony charges, a lengthy prison term, and fines.
The penalties for vehicle hijacking are quite steep. But, they pale in comparison to the penalties associated with aggravated vehicle hijacking. According to the Illinois law, the prosecutor must prove that you used a firearm or weapon or possessed a weapon while hijacking the car for you to be charged with aggravated vehicle hijacking. You can also be charged with aggravated vehicle hijacking. This is the case if you forcefully take a vehicle from a person who is elderly, disabled, or under the age of 15 years.
Once convicted of aggravated vehicle hijacking, you are likely to face a prison sentence ranging from seven years to life. Keep in mind that carjacking charges may be increased to aggravated vehicle hijacking charges if you used a weapon or possessed one when you took the vehicle.
Once charged with carjacking or aggravated vehicle hijacking in Chicago, it is important to discuss your case with an experienced criminal defense lawyer as early as possible. The lawyer will diligently fight for your legal rights. That is what you need if you are charged with a serious carjacking crime. The entire court process and the potential penalties can be quite frightening.
Let's say you get charged with carjacking and aggravated vehicular hijacking. You potentially face an extended parole period, the inability to find good employment, and probably a lifetime criminal record. These cases are always complex and involve analysis of force, intent, and control. This is where David Freidberg Attorney at Law comes in. If you need expert legal advice you can trust, contact this law firm via 312-560-7100.
(image courtesy of Raban Haaijk)