Facing a Chicago murder charge can carry significant consequences.
It has been over a decade since the disappearance of 24-year-old Washington, D.C. intern Chandra Levy, but the case is back in the national spotlight as questions continue to swirl concerning the guilt of Ingmar Guandique, the Salvadorian illegal immigrant convicted of killing Levy in 2010.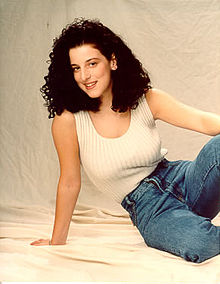 The Chandra Levy case, which captured national attention due to its mystery, intrigue, and political ties, is back in court due to the fact that defense attorneys for Ingmar Guandique have called into question the testimony of a star prosecution witness, Armando Morales.  Numerous hearings have been held on the matter but, until now, the proceedings were kept secret due to concerns for Morales safety.  On July 29, 2013, however, D.C. Superior Court Judge Gerald Fisher ordered the release of the transcripts of these previously confidential hearings.  While it is unclear how much new information these documents will contain, they should be available by the end of the week.
Ingmar Guandique was charged with the death of Chandra Levy in 2009, seven years after Levy's remains were found in a Washington, D.C. area park.  Guandique, then 20 years old, was already in jail for attacking two women in the very same park where Chandra Levy's body was found.  From the start, he adamantly denied murdering Chandra Levy.  During his trial, the prosecution presented the crucial testimony of Armando Morales, Guandrique's one time cell mate, also a convicted felon and gang member, who told the jury that Guandique confessed to him to killing Chandra Levy.
Guandrique's defense attorneys state that the unsealed documents will reveal Morales made contradictory statements at trial.  For instance, Morales testified at trial that he had never come forward to law enforcement before as he did not trust them.  However, the defense recently learned Morales had discussed three murders with law enforcement officers and informed them of drugs and weapons dealings occurring in the prison in which he was housed.
Guandrique's defense team plans to request a new trial based on this previously undiscovered information affecting Morales' credibility.  The motion will likely be filed in October or November of this year.
Here are a few points to take away from the Ingmar Guandrique Case:
A conviction does not have to be final–with a strong, dedicated defense team a guilty verdict is not irreversible, even in a high-profile Chicago murder case.  An experienced defense attorney will continue to fight for your case and diligently search for new evidence that might warrant a new trial.
Witness credibility is crucial—in so many cases like Guandrique's, witness testimony is one of, if not the deciding factor of, an individual's guilt.  Given the potential for witnesses to lie or be less than fully honest – particularly jail house informants like Morales – it is absolutely critical for your defense attorney to test the credibility of the prosecution's witnesses.  This is accomplished through thorough discovery, extensive preparation, and effective cross-examination.
Wrongful convictions do happen—although Guandrique's defense team still faces an uphill battle in proving he deserves a new trial, his case does serve to highlight the fact that wrongful convictions can occur; and do in fact occur more often than we would like to believe.  Wrongful convictions are frequently a result of poor lawyering, such as an attorney's failure to fully investigate and prepare his client's defense.  This makes it imperative to obtain the representation of a skilled, experienced, and dedicated defense attorney.

Chicago Violent Crimes Attorney David Freidberg has over 20 years experience defending individuals facing all types of criminal charges in both state and federal court.  As such, Mr. Freidberg is a dedicated and highly seasoned criminal defense attorney with extensive courtroom experience who will fight to help you obtain the best possible outcome.  To learn more about your legal options and to set up an initial free consultation, contact us now at 312-560-7100, or online.  We are available 7 days a week, 24 hours a day to assure you receive the best representation possible.