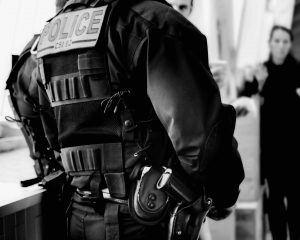 Aggravated battery of a police officer is a serious crime. Chicago judges and law enforcement are especially harsh on these cases. If you were recently charged with this crime, it is important to know your defense options. It is also crucial that you look at recent cases to understand how harsh the judge could be at your arraignment and potential trial.
Recent Cases
On July 4, 2018, Chicago police responded to a domestic dispute at a party. A woman told police that her boyfriend had physically assaulted her. She had left the event, but her child was still there. When the police attempted to arrest the boyfriend, he became violent and used the child as a shield against them. Two of the man's relatives then assaulted the officers in an attempt to free him.
The man being arrested was charged with a variety of crimes, but not aggravated battery since he never actually assaulted an officer. However, the family members who hit the officers during the arrest were charged with aggravated battery of a police officer.
While the man's bond was set for $10,000, the people who assaulted the officers received a $25,000 bail. This speaks to the seriousness of the crime when the judges seem to be harsher on those who attack police officers than those who endanger the life of a child.
Knowing how judges are viewing these cases is important to your case. It is very difficult to fight the established credibility of an officer, but an experienced criminal defense lawyer can help you do just that.
What is Aggravated Battery?
Here are some basic terms to help you understand what the charges mean.
Battery

: A prosecutor must prove that you conducted yourself in a way that caused bodily harm to another person or that you performed insulting, provocative, or unwanted contact with that person.

Aggravated Battery

: This is an upcharge that the State of Illinois allows for more serious crimes. You might be charged with this if the assault resulted in a severe injury, such as disfigurement or a permanent disability.
For both of these charges, the prosecution must prove that you knowingly committed the attack. Intent is essential in these cases. For the charge of aggravated battery against a police officer to be proven, the prosecution must also prove that you knew the person you were attacking was an officer.
Average Sentencing
There are three categories of crime you could be charged with, depending on your specific case. Here is the average sentencing you can expect to serve if you are convicted of this crime. You have a better chance at being proven innocent or reducing your sentence if you consult a criminal defense lawyer.
Class X: This is the most serious felony charge for this crime. A guilty verdict would result in up to 60 years in jail. The minimum sentencing would be 20 years.

Class 1: This is the second most serious felony charge you can receive. The average sentence is four to 15 years, but you could receive up to 20 years if convicted.

Class 2: The average jail time served for this level of felony is three to seven years. However, the maximum sentencing is 14 years.

Class 3: This felony is primarily associated with minor assaults. You could receive up to 10 years in prison if you are found guilty. On the other hand, the average sentence is only two to five years.
With any felony, you may be charged a fine along with your prison sentence. For lesser battery charges, you may receive probation instead of jail time.
Defense Options
Having a strong defense against these charges is important. Police officers generally receive the benefit of the doubt in court, especially if there is no body camera footage. It is important to remember that your case is not hopeless, though. The prosecution still has to prove intent and that you knew the person you assaulted was a police officer. If they cannot prove these things, you could be found innocent or be charged with a lesser crime.
If you want to receive the best outcome possible, it is important to contact our office immediately. We want to get started on your case as soon as possible, so call us at 312-560-7100 for a free consultation. David Freidberg, Attorney at Law, will provide you with legal advice you can trust.
(image courtesy of Nicholas Barbier Garreau)