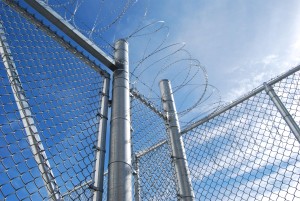 Jerad Gale, chosen as "Officer of the Year" for the Champaign Police Department, has been arrested for raping and strangling two different women. Since his arrest, another victim and a former girlfriend have come forward alleging similar crimes were committed against them by Gale, and he faces those charges as well. He was also accused of sexual assault in 2007, but was unable to be prosecuted due to a three-year statute of limitations. Somehow, he was awarded the Officer of the Year honor in spite of this. He is not likely to repeat that award, and in fact, prosecutors are trying to have him named a "sexually dangerous person."
What is a "Sexually Dangerous Person" in Illinois?
The Illinois Sexually Dangerous Persons Act ("The Act") defines "sexually dangerous persons" as all persons suffering from a mental disorder for longer than a year who have also "criminal propensities" to commit sex offenses and have either committed prior acts of sexual assault or sexual molestation of children. Pursuant to this definition, the prosecutors in this case are seeking a designation of "sexually dangerous person" for Gale, and his motion to dismiss the petition has been denied.