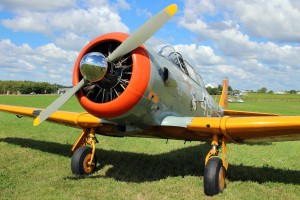 We have heard of serial killers, those mentally crazed individuals that satisfy their urge to take the life of another, for no reason at all. We have serial burglars that break and enter homes, warehouses, and any place where they will find the property and valuables of another. We have serial sex offenders who stalk and attack (usually women and children) to satisfy their urges to assault someone. But now there is a very unusual serial criminal perpetrator who commits her crime to satisfy her urge to "travel."
We Have a Serial "Stowaway"
The serial stowaway who has been making a name for herself over the past several years is Marilyn Hartman whose love of travel; love of attention; or something else, makes her sneak aboard flights again and again. Ms. Hartman has made approximately thirteen known failed attempts to board flights without a ticket, and has succeeded at least twice; once on a flight from Minnesota to Jackson, Florida; and on another flight from San Jose to Los Angeles, California. She also has made three failed attempts within a six day time frame to board a flight to Hawaii. See dailymail.co.uk.
How Many Illegal Flights Has Ms. Hartman Actually Taken?
Even though it is known that Ms. Hartman has had the two documented, successful flights, it begs the question as to how she got from Florida, to California, to Arizona, to Illinois, without successfully "stowing away" from wherever she came from, to these states.
In 2015, after Ms. Hartman's successful flight from San Jose to Los Angeles without a ticket, she pled guilty to a charge of criminal trespass and reckless conduct. 5NBC Chicago. However, after her release, and despite that fact that she was ordered to wear an electronic monitoring device, her irresistible urge to travel took her back to an airport where she was discovered when her monitoring device went off, alerting the police.
Ms. Hartman was arrested in Phoenix, Arizona, wherein she declared that her attempted stowaway plans were actually an attempt to bring attention to the lax security problems at the airports, but she was having trouble selling that story. She later described herself as having a mental condition that she referred to as "whistleblower trauma syndrome," and claimed that it was the FBI that forced her to leave her home, making her live on the streets. The airport terminals eventually became the place where she felt more comfortable.
Marilyn Hartman's Most Recent Arrest
In her most recent stowaway attempt, Ms. Hartman was caught at O'Hare International Airport trying to board a plane even while on probation for previous stowaway attempts at O'Hare and Midway. See Chicago Sun-Times.
After previous arrests, Ms. Hartman was allowed to go free without any ramifications, but when she continued her crime spree unabated, it became increasingly obvious that something needed to be done. Ms. Hartman submitted to psychological evaluations. But as a result of the evaluations, she, undoubtedly, was not considered to be a threat to herself or anyone else, because she was released again on probation. As a condition to her probation, she was ordered to stay away from certain areas, including the O'Hare and Midway Airports.
Ms. Hartman is now being held for felony violation of her previous probation and for misdemeanor trespass. Her bail is set for $150,000, and the judge is at his wits end on what to do with her. He does not want to put her in jail, but she may not be giving him much choice in this matter. If Ms. Hartman continues her "reign of terror" at the airports, Cook County prosecutors have vowed to put her behind bars for at least a year.
Criminal Defense Attorney David Freidberg
If accused of a crime, it is important that you know what your rights are, and how to protect them. The need for an experienced criminal defense attorney begins with the charge and arrest. Knowing your rights is the first step in the process, and continues thereafter through a possible trial to acquittal or sentencing. So if you are being charged with any crime, including murder, sexual assault or battery, and would like to discuss all of the potential defenses available to you, call the Law Offices of David Freidberg today, at (312) 560-7100, or send an email, for a no-obligation consultation.