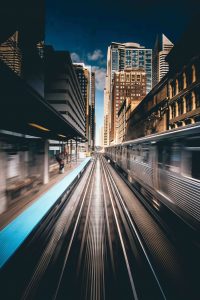 It is one thing to formulate a law, it is another thing to interpret, understand and execute that law. Over the past few years, various arms of the justice system have been at the forefront of ensuring that all instituted laws are not only comprehensive but also effective when it comes to fighting crime. In this case, law reforms have become a central pillar towards formulating laws that are humane as well as tough enough to dissuade people from committing crimes.
The push to institute tough measures towards countering crime is one that the administration in Chicago values a lot. For instance, the reforms on the armed robbery guidelines have been revamped to curb the ever rising armed robbery cases, especially in the past decade.
The armed robbery guidelines in Chicago are enshrined within the Illinois Criminal Code of 1961. The code defines an act of armed robbery as one where the perpetrator is armed with a dangerous weapon during robbery. In addition to being a Class X felony, armed robbery in Chicago carries a prison sentence of between five and 25 years in prison with fines not exceeding $25,000.
The reforms on the Illinois robbery laws have also had a considerable impact on the sentencing guidelines that are exclusively reliant on the robbery laws. Parts of these reforms are enshrined in the fulfillment of the Truth-in-Sentencing (TIS) Act of 1994. In essence, TIS is meant to regulate the time served in prison before an inmate is granted parole. In fact, a significant portion of the armed robbery and sentencing guidelines in Chicago is affected by the TIS act.
The reason why these reforms are happening now can be attributed to the rise in crimes committed by teenagers. A recent report indicates that there is a rise in teenage armed robberies in Illinois. Thus there is a need to enact strict guidelines to deter young people from engaging in criminal activities.
The Illinois statute, Robbery-720 ILCS 5/18-1-18-5 highlights the different degrees of robbery, with armed robbery being considered as a Class X felony. With regard to TIS, a robbery act that is classified as a Class X felony bears a minimum sentence of six years in prison. Likewise, according to the sentencing guidelines, an inmate is eligible for parole after serving at least 85% of the total sentence time. For example, if you are sentenced to 100 months in prison, you will be eligible for parole once you have served at least 85 months. Nonetheless, with the assistance of professional criminal lawyers from David Freidberg Attorney at Law, such sentences can be shortened.
It is also important to note that a significant number of the conditions highlighted in TIS are applicable to sentences passed after 1998 when the act came into effect. This means that prisoners who committed crimes before the enactment of TIS are eligible for parole as dictated by the old laws. Likewise, TIS specifies new changes to the three types of statutory credits eligible to inmates.
These include:
Good time: Otherwise denoted as GED, this statutory credit gives an inmate an extra 60 days of good time but it has to be earned while in prison.

Statutory Good Time (SGT): This credit allows a TIS armed robbery inmate to enjoy at least four and a half days of parole time for every month given they have served 85% of the time in a correctional facility.

Meritorious good time (MGT): This credit applies to inmates who were sentenced before the introduction of what are now TIS crimes. It gives an inmate up to a maximum of 180 days depending on the director's discretion. Although, a significant number of armed robbery inmates are eligible for MGT, all armed robbery inmates sentenced after the formulation of TIS are ineligible for this statutory credit.
It is good to keep in mind that these credits are applicable to crimes that are subject to truth-in-sentencing, such as aggravated robbery. In conclusion, the reforms on armed robbery sentencing are coming at a time when social crimes are at an all-time high. As such, they are there to deter people from engaging in criminal activities.
For more details on the impact of the reformed sentencing guidelines on your sentence, please get in touch with an expert attorney from David Freidberg at (312) 560-7100.
(image courtesy of Sawyer Bengtson)