On the heels of the Chicago "Rocket Docket" program comes a new initiative from the Cook County Sheriff's Office aimed at identifying – and getting treatment for – Cook County misdemeanor arrestees with mental health issues.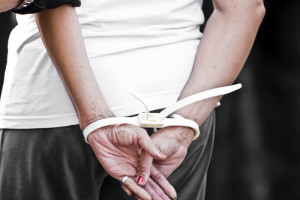 Mental Health Crisis in Cook County Jails
Cook County Sheriff Thomas J. Dart has been a proactive force in efforts to keep non-violent, mentally ill Cook County offenders out of jail, focusing his efforts instead on getting them much needed mental health treatment. The Cook County Sheriff's website estimates that approximately 30% have some type of mental illness that is a major contributing factor to their crime. The greatest concentration of crime committed by those with a mental illness is in the south suburbs, which saw a huge increase when the Tinley Park Mental Health Center closed in 2012, which left many patients with no options for treatment or housing, leading them to petty crimes as a means of survival.
Yet for these non-violent offenders, spending time in jail while they await trial is not the answer – without services or treatment, once released these inmates will fall right back to a life of crime. Thus a vicious cycle of arrest, incarceration, and discharge continues, all at a huge cost to taxpayers.
The pilot program is housed at the Markham Courthouse and is run in partnership with Adler Community Health Services. Pre-bond detainees are screened to determine eligibility for the program based on their charge (only misdemeanor charges are considered), background and mental health needs. Appropriate detainees are referred to the judge, who has discretion to release the arrestee on his own recognizance, with the condition that they enroll in the Sheriff's Office's mental health clinic for regular treatment.
Opened in 2014, Sheriff Dart's Mental Health Clinic provides therapeutic services, job training and discharge planning for Cook County Jail inmates with mental illness. The hope is that with proper treatment and medication, and skills that can help them secure a job, these arrestees will be able to become productive members of society and break the cycle of incarceration, while at the same time saving taxpayers the high cost of incarceration and leaving the jails open for violent offenders.
This program is promising and, if successful, will hopefully be expanded to other courthouses throughout Cook County. Many Chicago residents suffering from mental illness lack the mental capacity to stand trial, as they do not understand the nature of their actions. But there are many that fall between the cracks – they understand the nature of the proceedings, and that their actions are wrong, but their mental illness makes them unable to control themselves, or to make choices that could steer them away from theft, trespass and the other petty misdemeanor crimes they are often arrested for committing. But with the right combination of treatment, medication, job training and life planning, they can get their mental illness under control before they progress to committing violent crimes that will land them in prison and have no chance of treatment.
Chicago Misdemeanor Criminal Defense Attorney
If you have been arrested for a misdemeanor crime, contact Chicago misdemeanor criminal defense attorney David L. Freidberg right away. There are increasingly more diversion programs available to non-violent offenders that can help break the cycle of incarceration. With close to 20 years' experiencing handling Chicago misdemeanor cases, David L. Freidberg can help get you enrolled in one of these programs. With offices conveniently located in Chicago, Skokie and DuPage County, someone is available to speak with you 24/7. Call 312-560-7100 to schedule your free initial consultation.
Photo Credit: thisisbossi via Compfight cc