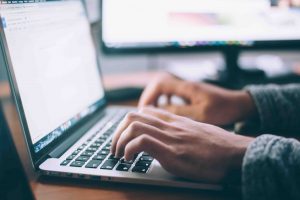 A Wheeling School District middle school teacher is facing charges of possession of child pornography, dissemination of child pornography, and unlawful video recording. Each of these is a felony. The Illinois State Attorney General's office released a statement concerning Scott Pollack (45) of Lake in the Hills. Pollack's residence was searched and the search uncovered evidence of alleged child pornography.
If convicted, Pollack would face a mandatory minimum sentence of 54 years behind bars. Below, we will take a look at each of the charges.
Possession of Child Pornography
Illinois law prohibits the making, distributing, and possessing of child pornography. Each of these are separate offenses, however. Child pornography-related charges are considered a Class X felony depending on how aggressive the prosecutor wishes to be. In this case, they seem to want Pollack behind bars for the rest of his life.
Class X felonies, short of first-degree murder, are the most serious crimes that are classified under Illinois state law. Class X felonies are unique insofar as the court has no recourse to sentence those convicted to probation. The offense has a mandatory minimum sentence of between six and 30 years. 
This leaves the prosecution with considerable leverage in any plea negotiations with a defendant. Ultimately, the judge has the authority to impose a sentence, but it must be somewhere within that six to 30-year range. The only way to get around the mandatory minimum is to leverage the prosecution into reducing the charge to a class-1 felony, which is fairly difficult. Class-1 felonies have mandatory minimums of four years. Under the law, possession of images constitutes a class-1 felony while possession of video or moving images constitutes a Class X felony. 
What we do not know is how many images Pollack is alleged to have had on his computer or elsewhere. Each image constitutes its own separate charge. 
Defenses to Child Pornography Possession
Generally speaking, possession requires that a defendant have control over something illegal. Since the images were found in Pollack's home, assuming the search was legal, he cannot say that he was not in "possession" of the illegal images or videos. He can, however, claim that he had reason to believe that the images depicted people of legal age. Of course, this argument will not work in every situation. In other words, the jury must ask themselves whether or not it is reasonable that the defendant believed the images depicted those aged 18 or older. 
Pollack has since been relieved of his position at the middle school where he also coached wrestling. 
The search was likely conducted as part of a sting operation targeting online pedophiles. They traced an IP address back to Pollack and then raided his home to uncover tangible evidence of a crime.
Talk to a Chicago Criminal Defense Attorney
If you have been charged with a sex crime in the Chicago area, defense attorney David Freidberg can defend you from the charges. Call us today at (312) 560-7100 or talk to us online and we can begin preparing your defense immediately.