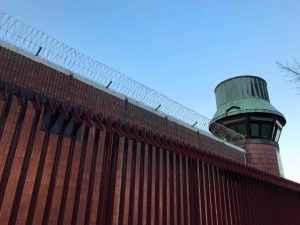 In one of the more disturbing criminal trials of late, Kamel Harris will stand trial for the murder and dismemberment of a 2-year-old boy. The boy's remains were found in the Garfield Park Lagoon. While the prosecution had extended a plea deal to Harris, the family put a stop to it amid concerns that their child was not being served justice.
Many states throughout the U.S. have recently passed some variation of a Victim's Rights legislation that gives individuals who have been harmed by a defendant or their families more say in how the case is prosecuted. Critics of the legislation noted that defendants have only been accused of crimes, not convicted of them. It remains unclear what sort of impact victim's rights legislation (Marsy's Law) will have on the ability of defendants to get fair criminal trials.
What are the Charges?
Police have charged Harris with first-degree murder, attempting to conceal a homicide, and dismemberment. While it is unclear what kind of deal Harris was offered, the sentence would have been for roughly nine years. Survivors of the victim were not pleased.
In a case like this, you have a defendant who, regardless of whether or not they committed the crime, is in a whole heap of trouble. The prosecutor offers the defendant a sweetheart deal to take the blame for crime knowing that their case might be shaky or unconvincing. The victim's family, however, hears that the prosecution has found the person responsible for the death of their loved one, and is rightly outraged at the fact that they will only be serving a nine-year sentence in a case in which they are alleging that the defendant killed, mutilated, and buried a young boy.
While victim's rights legislation may be targeted toward those who have been victimized by a criminal defendant, the law of unintended consequences may have its say, as well. In this case, the victim's family kiboshed a plea deal that may have been the prosecution's best chance to get any conviction at all. Meanwhile, defendants often jump at these pleas regardless of whether they are guilty or not because the consequences of not accepting the plea are far worse if they do not win at trial. In these cases, guilt or innocence plays a minor role while confidence in your attorney or the case against the defendant play a major one.
…But the Police Allegedly Have a Confession
According to the police, Harris confessed that he was responsible for the crime in front of other inmates in a jail cell. Harris had been arrested for assaulting a state welfare officer. The defense alleged that confession never took place but there is also blood evidence that allegedly ties Harris to the child.
Since the question boils down to confidence, it hardly seems like the prosecution has much confidence in either of the key pieces of evidence against Harris. Harris could easily be facing a life sentence. Instead, they offered him a nine-year deal. Does that make sense?
Talk to a Chicago Criminal Defense Attorney
If you have been charged with a crime, do not take a deal until you have had a skilled Chicago criminal defense attorney look at the evidence against you. In many cases, the deal might look sweet on paper, but that is only because the prosecution has no case. Give David Freidberg Attorney at Law a call at (312) 560-7100 or contact us online to set up an appointment today.
(image courtesy of Javier Villaraco)