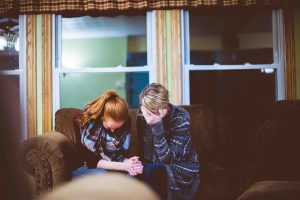 In Bloomington, a verdict hangs in the air around a 2016 home invasion case. An armed robbery occurred in the home of a Bloomington couple, and the defendant is being charged with attempted murder, armed robbery, home invasion, and a weapons charge. One member of the group of three posed as a pizza delivery man and made his way into the home, at which point the group demanded $40,000 in cash from the couple. While the details of the cash remain contested, and the total number of men involved and their degree of involvement is debatable, what remains clear is that home invasion happens all too frequently. When it does, victims need an attorney with a history of fighting criminal issues in Chicago.
How to Find a Good Attorney
If you are facing a similar situation, or you too have faced a home invasion case recently, whether as the victim or the defendant, you need legal help. Hiring just any attorney will not do. You need an expert in Home invasion laws. Expert attorneys know the latest changes that Illinois lawmakers have put into effect regarding home invasions. By definition, home invasion differs from other violations in that it only covers entering an inhabited dwelling and causing injury. However, it can also cover entering an inhabited dwelling and using or threatening to use force while armed. In the case of the latter, you might need an expert in weapons cases to lead the charge in your favor after a home invasion.  
How the Laws Have Changed
Traditionally, the definition of burglary was breaking and entering into someone's home, at night, with the intent to commit a felony while inside. Today, in Illinois, merely entering a building without permission but with the intent to commit a felony is punishable.
Residential burglary takes place when someone enters a home with the intent to steal. This can be something as simple as a television. A dwelling, by definition, can be anything from a trailer, RV, home, apartment, etc., as long as someone is currently living inside. If violence takes place, then the situation becomes decidedly more serious.
One does not have to commit burglary for it to be a punishable offense. Just entering a dwelling and intending to do so is punishable. Sending a message, telling a friend, or starting to steal then stopping once police arrive on the scene are all grounds for intent. Even if someone attempts to commit a crime, but then are stopped by the police in the dwelling, the act can still result in a conviction.
With so many changes to definitions, so many new punishable offenses, and so many nuances in the law, having an expert attorney by your side can help you prepare yourself against a charge or prepare to litigate after your home was burglarized.
Seasoned attorneys will be familiar with all these changes and more. You do not need to know the ins and outs of the changing rules. You need a professional who does. With a professional attorney by your side, you can rest assured that your needs will be represented in court and before a judge. Our experts will work tirelessly to defend you so that you have a higher chance of a favorable outcome with your home invasion case.
Whether you need help defending yourself, or you are seeking justice after the fact, we are here to help. David Freidberg can provide fast and easy consultations to determine how to help you win your case. Contact us today at (312) 560-7100 to schedule your consultation.
(image courtesy of Ben White)