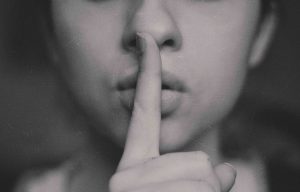 On August 24th, 2017, Governor Bruce Rauner signed House Bill 2373. This bill creates a better future for citizens with criminal records. It increases the amount of convictions that can be sealed by Illinois law. It has made Illinois the national leader in restoring the lives of those affected by the system. It concentrates on lowering habits related to crime. This ensures that Illinois families get better housing, education, and employment.
The new House Bill (HB) 2373 assists those in Illinois with criminal records fulfil their potential. Such citizens can now request judicial action to remove these records from public access.
Many organizations were busy pushing this law through. The same were claiming victory when the law was enacted on August 24, 2017. According to Governor Bruce Rauner, "Signing HB 2373 is another important step forward in our ongoing effort to make the Illinois criminal justice system more efficient and effective. This law will help people with criminal records obtain jobs, safe housing, and high-quality education, thereby reducing the likelihood of re-incarceration."
House Bill (HB) 2373: How it Affects You
HB 2373 amended the Criminal Identification Act. This in turn created felony conviction sealing law changes. These changes help Illinois residents recover from the damage of past felonies. This change allows all felonies to be sealed. But, there are some exceptions to the new rule, such as domestic abuse and violations of restraining orders. Crimes against animals are also exceptions. Another exception is reckless driving. Sex crimes are exceptions, as well. But, public indecency and prostitution are not included in that.
Before Governor Bruce ratified this bill, only certain felonies could be sealed. This makes it a huge felony conviction sealing law change. It could affect many who are eager to make a new beginning but have had difficulty doing so in the past.
Why Record Sealing Matters
More than 90% of employers in the United States carry out criminal background searches of applicants. More than 70% of employers conduct criminal checks for all job applicants. This is according to a 2012 study from the National Consumer Law Center. Through this process, ex-offenders usually get disqualified even if they are qualified for the job. If ex-offenders can not find jobs, they can not provide for their families' basic needs. They might end up in prison for a couple of years again.
What is Next if Your Case is Eligible for Sealing According to HB 2373?
You may want to speak to a lawyer in Chicago who specializes in expungement. Make sure you pick one with a good grasp of the law and any factors relating to the current changes.
Lots of success and experience with expungement and sealing cases are a big plus. Assuming your record is eligible for sealing, your lawyer will make the right petitions to the state. The state will then have the opportunity to reject the petition.
If so, your attorney has the chance to convince the judge that you are deserving of a clean break from your past. Your criminal records will be hidden from public access if the court accepts your argument. Then, you can finally move forward. For expert legal advice you can trust, contact David Freidberg Attorney at Law at 312-560-7100.  
(image courtesy of Kristina Flour)