Everybody knows a defendant can invoke a claim of self-defense to defend against charges of murder, manslaughter, or other violent crimes that result in injury or death to another person. What you may not know is that a claim of imperfect self-defense can reduce a murder charge from first-degree to second-degree.
Illinois Imperfect Self-Defens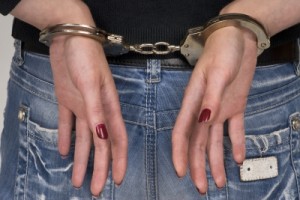 e
Under Illinois law, a homicide qualifies as second-degree murder if the defendant can show he acted under a sudden and intense passion due to provocation by the victim, or he actually, but unreasonably, believed he was acting in self-defense. This is know as imperfect self-defense. Imperfect self-defense is an affirmative defense, which means the defendant carries the burden of proof. If the defendant can successfully prove one of those factors existed at the commission of the crime, then the jury may find the defendant guilty of second-degree murder, rather than first-degree murder.
A defendant cannot be charged with attempted second-degree murder; he can only be found guilty of second-degree murder by proving the existence of one of the two mitigating factors. A charge of second-degree murder includes all of the elements of first degree murder: the defendant must have intentionally planned to kill the victim, or he knew there was a strong probability his actions would result in causing the victim great bodily harm or death. It is then up to the defendant to convince the jury he was either in a blind rage due to the victim's actions (also known as the "heat of passion" defense), or he believed, however unreasonably, that his life was in jeopardy.
Here is one example of how imperfect self-defense would apply. An individual suffering from a mental illness that causes paranoia or delusions may plead imperfect self-defense if he actually, though unreasonably, believed the victim was about to cause him great bodily harm or death. In that case, the defendant believed his use of force against the victim was justified, even if, from an objective viewpoint, it was not.
Imperfect self-defense may also arise in cases of murder that occurred in the heat of passion. For example, a wife who walks in on her husband and his lover flies into a rage, grabs a gun in her nightstand drawer, and shoots them both dead. The wife knew her actions were likely to cause the death of her husband and his lover (she may even have intended it), but she was in such a blind rage due to his betrayal that she could not control herself. In this case, the defense could argue the charge be reduced to second-degree murder. 
Chicago Murder Attorney
If you were charged with first-degree murder, your first phone call should be an experienced Chicago murder attorney. The goal of any criminal defense attorney is to obtain a dismissal of charges or an acquittal in court. However, when a dismissal or acquittal appears unlikely, the Law Offices of David L. Freidberg, P.C., will work diligently to obtain a reduction in charges, or prove to the jury that a lesser verdict is appropriate. If you are facing charges of murder or any other violent crime, contact our office today at 312-560-7100 to begin building your defense. We are available 24/7 for your convenience.
Photo Credit: sattva via freedigitalphotos.net